Watch The First Trailer For 'Sons of Anarchy' Spin-off 'Mayans MC'
The new biker series picks up where 'Sons' left off.
https://www.youtube.com/watch?v=z7HhvZkh7F4
If you've been missing the FX hit Sons of Anarchy, start preparing yourself to jump into that kind of drama again with Mayans MC. While there's nothing telling in this trailer, it indicates one thing—we're back in the same world, from a totally different angle.
Dropped this week, it's nothing but "Paint it Black" and the Mayans speeding through a desert full of crimson flowers that blacken as they pass. So what the hell is up with that? We don't know.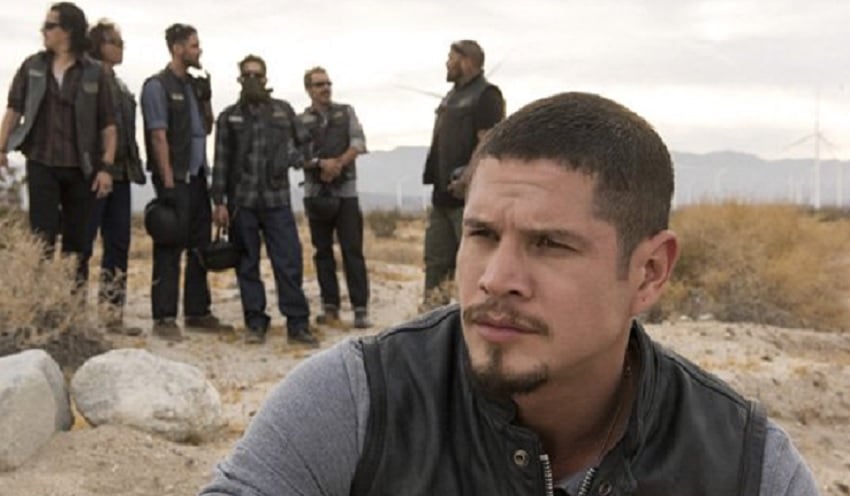 We do know that Mayans picks up post Sons of Anarchy, and somewhat like Sons, it focuses on a young guy—played by JD Pardo—who's just out of prison and ready to rumble. 
The formal synopsis from FX says "Mayans MC will focus on the struggles of Ezekiel 'EZ' Reyes, a prospect in the Mayan MC charter on the California/Mexico border…EZ is the gifted son of a proud Latino family, whose American dream was snuffed out by cartel violence. Now, his need for vengeance drives him toward a life he never intended and can never escape."
It's taken a few years for this spin-off to get into gear. In that time it's morphed from a direct follow-on to Sons of Anarchy to the new drama of the Mayans and the drug trade criss-crossing the border between Mexico and the US.
Mayans MC's 10-episode run begins later this year, premiere date TBA.