Watch Dave Chappelle Channel 'Stranger Things' in Spooky Trailer for His New Netflix Special
Are we in the Upside Down?
Dave Chappelle has a new comedy special, Equanimity, coming to Netflix. It's his third for the streaming service and likely to be just as well-received as the first two.
That the viewer numbers for his act are likely to be big doesn't stop Chappelle from going for it when it comes to pulling in as wide an audience as possible. Like fans of Stranger Things, seasons 1 and 2.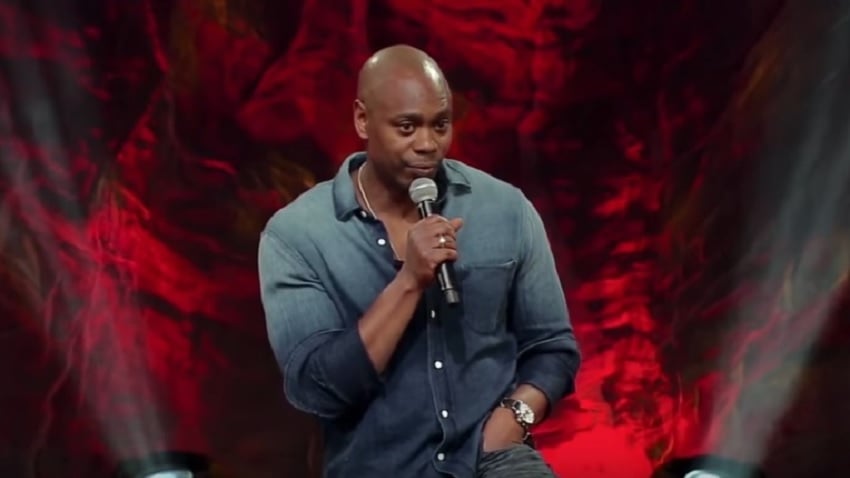 That's why you see a grim scene from the creepy, retro show's first season but this time, Chappelle is in the picture to lighten the mood. 
Dave Chappelle and Stranger Things are not a combo you imagine overlapping at some point, but now that this tease is out there, imagine who he'd play in the show. A bad guy, some new scientist bent on further dark experiments? A new boyfriend for Wynona Ryder's frenetic character? A new deputy for Chief Hopper? 
Someone at Netflix needs to get on this.
Start 2018 with a laugh when Chappelle's special begins streaming on Dec. 31.