Watch The Intense First Trailer For Christopher Nolan's 'TENET'
The visionary director of "The Dark Knight", "Dunkirk" and "Inception" is back with a mind-bending new thriller.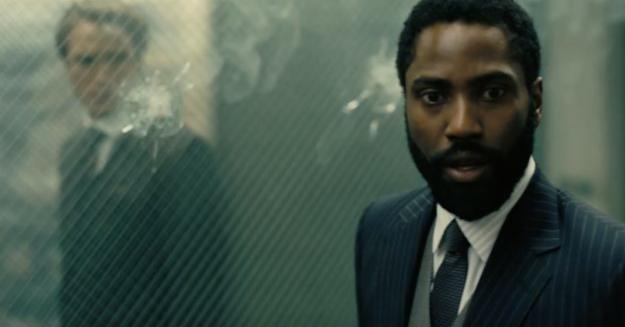 Warner Bros.
"We all believe we'd run into the burning building. But until we feel that heat, we can never know." 
Those words eerily intone over a frenetic electronica soundtrack at the start of the first trailer for TENET, the mind-bending thriller from director Christopher Nolan, who previously helmed the classic head-scratchers Memento (2000) and Inception (2010), recently named IMBD's highest-rated movie of the decade.
It's hard to neatly summarize what's going in in the cryptic trailer, though it's definitely worth watching. TENET has been described as "an action epic evolving from the world of international espionage" and was filmed in seven countries, using a mix of Imax and 70mm film.
TENET features an international ensemble cast led by John David Washington, and co-starring Robert Pattinson, Elizabeth Debicki, Dimple Kapadia, Aaron Taylor-Johnson, Clémence Poésy, Himesh Patel, with Michael Caine and Kenneth Branagh. 
It hits theaters on July 17.