'The Terminator' Will Be Back Thanks To James Cameron and 'Deadpool' Director Tim Miller
John Connor will never get a break.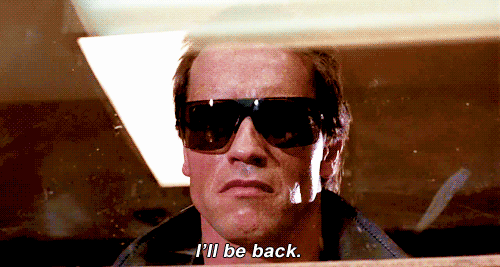 Imgur
Many say they find new versions of classic films kind of tiresome, but with James Cameron's The Terminator, we think it may be just about the right time to bring back the relentless time-traveling robot assassin and even die-hard fans may be happy about it. Fortunately, as Deadline reported Friday, Cameron is doing that, and he's said to have enlisted Deadpool helmer Tim Miller in the effort.
As Deadline noted, Cameron gets the rights to the property back in 2019, and he's reportedly "godfathering" a new version of the film to life and would like Tim Miller in on the deal. Cameron would apparently like to see the franchise both re-upped and concluded. 
Deadline laid out some of The Terminator's twisty history as a creative property:
This is the latest development in an ongoing saga. Indeed, The Terminator might have endured the craziest road of any billion-dollar movie franchise, going back to when Cameron — who only had Piranha 2 under his belt as director — sold rights to his scripted project for $1 to producer Gale Anne Hurd, with the stipulation he could not be fired as director. The result was a 1984 sci-fi classic that launched his star and that of Arnold Schwarzenegger. Cameron came back and topped himself to write and direct he blockbuster Terminator 2: Judgment Day, but he washed his hands of the property after that. He mentioned to producers Mario Kassar and Andy Vajna his plans to buy the rights back from Carolco bankruptcy. They beat him to the punch, figuring he would still participate, but Cameron responded by walking away. He didn't participate in the three films that followed, or the TV show The Sarah Connor Chronicles. The rights ended up with Pacificor, which paid $29.5 million, and Megan Ellison bought them after that company floundered.  
Little is known about how Cameron—and possibly Miller—will really approach bringing back the characters burned into the memories of so many fans, but given how the auteur's status has risen since the original film's debut, it's likely to be a massive and thrilling undertaking.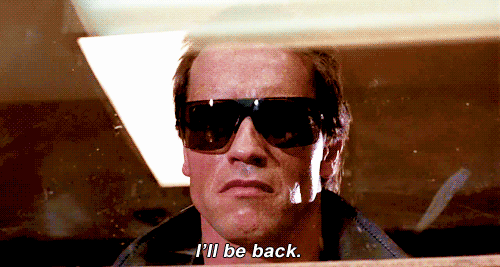 One thing we know is that it will be impossible for a new actor to match Arnold Schwarzenegger's iconic line-readings from the first film. No one ever made the simple phrase "I'll be back" sound quite as chilling as the Austrian Oak.