The '90s Sci-Fi Cult Classic 'The Fifth Element' Is Returning to Theaters for Its 20th Anniversary
Bruce Willis and Milla Jovovich are back in all their campy glory.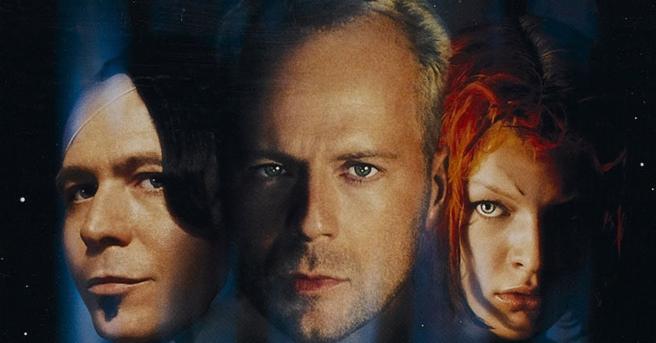 Columbia Pictures
To mark its 20th anniversary, the 1997 sci-fi classic The Fifth Element will return to theaters for two days only—May 14 and 17.
You may remember it as that '90s Bruce Willis flick where everyone is decked out in absurd neon-colored clothing as they fight off gargoyle-looking aliens (the mangalores). And of course, there is a spunky Milla Jovovich with orange hair, those seductive air stewardesses donning skimpy purple space gear, and Chris Tucker with a truly deranged blonde hairdo.
Needless to say, its campy aesthetic is now iconic.
The visuals and outlandish set pieces will really pop on the all-new 4k restoration that will screen across the country. Tickets are available at fathomevents.com.
Audiences will also be treated to a sneak peak of the latest flick from The Fifth Element director Luc Besson, Valerian and the City of a Thousand Planets. While the special effects appear to be considerably more advanced (no more rubber alien costumes), the multicolored visuals and campy tone suggest Valerian may be something of a "spiritual successor."
Sony will also release The Fifth Element on 4K Ultra HD in July.