Watch 'The Gift: The Journey of Johnny Cash' Documentary Trailer
The Man in Black as you've never seen him before.
Getty Images
The official trailer for YouTube Originals' The Gift: The Journey of Johnny Cash offers a deep dive into both the Man in Black's greatest  artistic victories and deepest personal struggles. 
Directed by Grammy-winner Thom Zimny (Springsteen on Broadway, Elvis Presley: The Searcher), the 90-minute documentary features interviews with family and collaborators, using the iconic At Folsom Prison live performance and album as a central motif.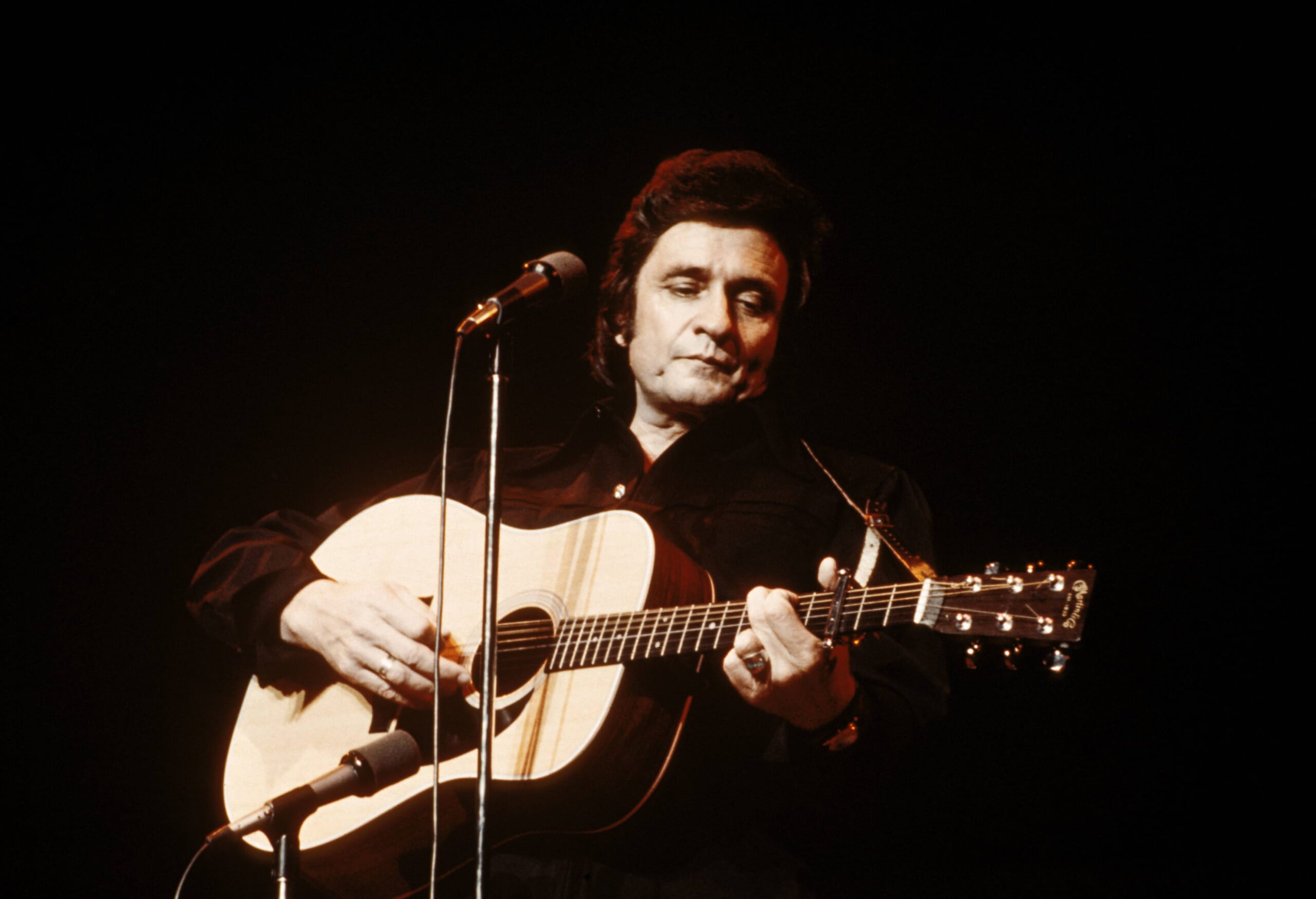 Key voices are dubbed over archival footage of Cash, including one from fellow Country Music Hall of Fame member Emmylou Harris, who says: "He had a message. And his message was the truth about being alive in this world." 
Themes of redemption, something the "Ring of Fire" singer sought multiple times over the course of his hard-living life, are present throughout. John Carter Cash, his dad's only son, adds, "The most beautiful aspect about my father was his capacity for forgiveness." 
The movie was produced in full collaboration with the Cash estate and and also features original music written and performed by Pearl Jam guitarist Mike McCready.
The Gift: The Journey of Johnny Cash will screen at the 50th Annual Nashville Film Festival on Monday, October 7 before it's available to watch for free on YouTube beginning Monday, November 11. 
In the meantime, read up on the story behind one of Cash's most iconic photograph.