The Mountain From 'Game of Thrones' Wants To Crush the Skull Of Cristiano Ronaldo
You wouldn't like him when he's angry.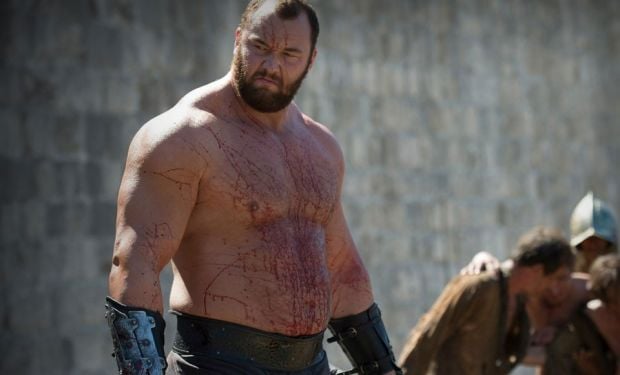 Hafþór Björnsson, better known as the Mountain from Game of Thrones, has an urgent message for soccer superstar Cristiano Ronaldo—and it's a little scary.
Ronaldo's Real Madrid faces off against Björnsson's homeland of Iceland in the opening round of Euro 2016 on June 14, and the 400-pound behemoth is dead set on seeing his team make it to the finals. To dissuade the suave 31-year old Irina Shayk ex from scoring on Iceland, the man who deadlifts 900 pounds spliced footage of his psychotic workout routine with a threat that would surely give Ronaldo a headache.
https://www.youtube.com/watch?v=RWSyD3BKToE
"I have a message for Cristiano Ronaldo," the Mountain says. "I know you're playing against Iceland in the first game. If you dare to score against my teammates, I will find you and crush your head like I did with the Red Viper."
Did you hear that, Cristiano? Run and hide. Pay a body double to represent #7 on the field, whatever it takes to prevent your beautifully sculpted face from turning into a crushed pumpkin. If a man who ate seven whole chickens in one sitting tells you what to do, you listen.
Or else.