Here's All the Food The Mountain Is Eating to Prepare for World's Strongest Man 2016
That's a lot of eggs.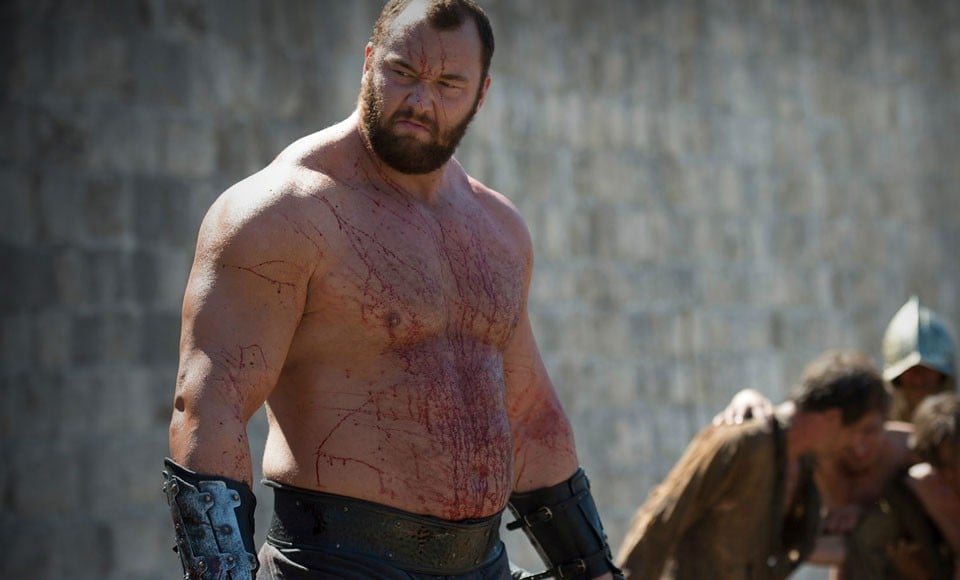 Hafthor Bjornsson is best known as The Mountain on Game of Thrones, but the 6'8″ Icelandic giant also moonlights as a competitive strongman. Just last year he took third place in the World's Strongest Man competition and this year he wants to win the damn thing. In order to train hard enough to take the title, Bjornsson's got to eat enough food each day to feed all of Westeros.
On Tuesday he revealed the details of his current diet and it's horrifying. Not only is he eating an obscene amount of food, but he's shoveling that stuff into his mouth every two to three hours. He's even got to wake up in the night to get a little protein. It's like his gargantuan body is a fussy baby that can't go too long between feedings. 
" tml-embed-width="500″ tml-embed-height="610″ tml-render-layout="inline
Fox Sports added it up and found that Bjornsson is putting away 8.3 pounds of meats and vegetables. But he doesn't list the weight of the blueberries, avocados, strawberries and bananas, so we'll go ahead and assume that he's pounding 10 pounds of food a day. That's unreal, but given his training schedule it's also necessary, especially if he hopes to de-throne 2015 World's Strongest Man champ Brian Shaw. The 34-year-old American is a strongman vet who won't be bested easily. Not in the competition and not at the dinner table.