'The Power Of Photography' Spotlights History's Greatest Pop Culture Photos
A lavish photo book that captures notable figures from Winston Churchill to Muhammad Ali and Jean-Michel Basquiat.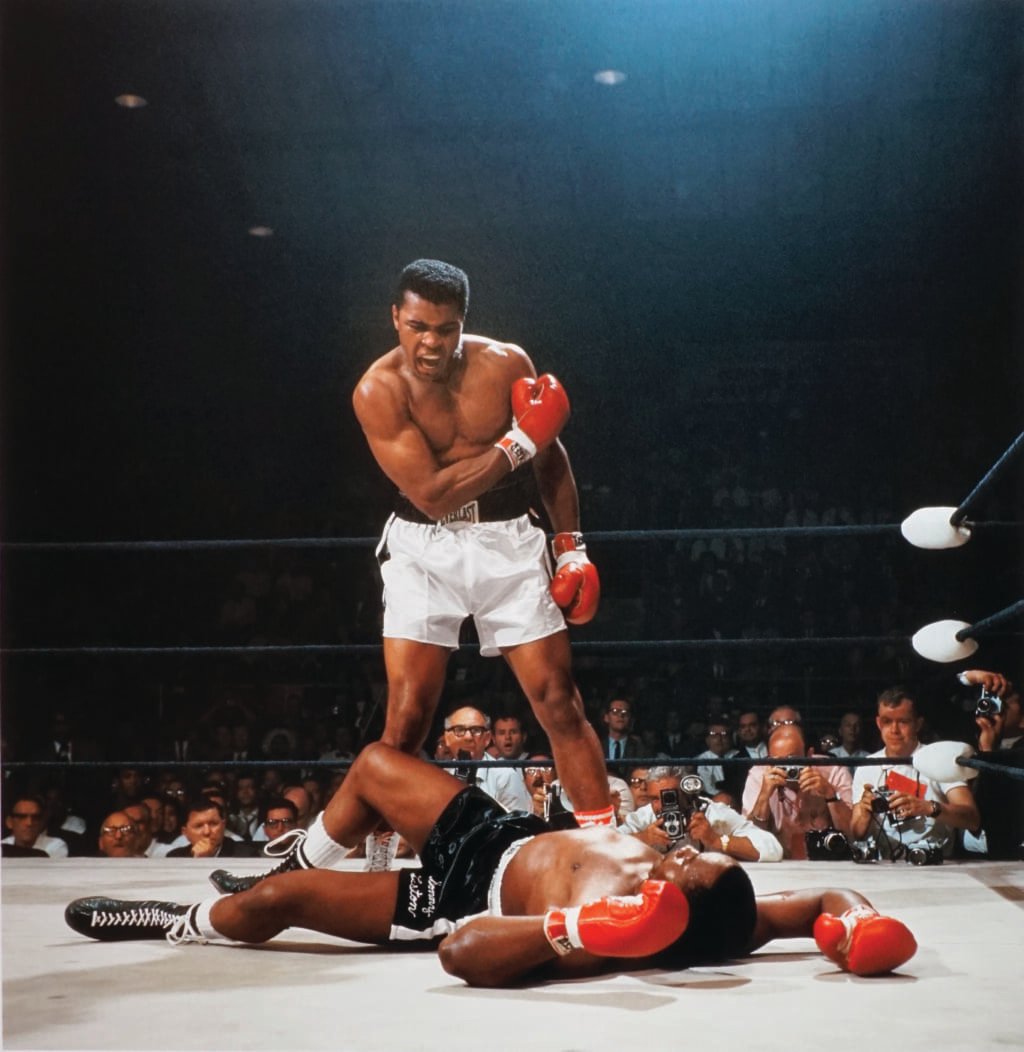 London-born Peter Fetterman started out as a filmmaker before becoming a collector of images, eventually opening what is arguably the most important commercial photography gallery in the world, in Santa Monica, California in 1994.
Fetterman was a pioneer in collecting modern prints, and the Peter Fetterman Gallery has one of the largest inventories of classic 20th Century photography anywhere, including work by the likes of Henri Cartier-Bresson, Ansel Adams, Willy Ronis, André Kertesz, Norman Parkinson, and more, with dozens of others in his personal collection.
Highlights of which Fetterman has now chosen to share in a new book, called simply The Power of Photography, from ACC Art Books, a leading publisher of the world's top art and design tomes.
For the landmark work, which showcases some of the most iconic images ever taken, Fetterman selected 120 photographs that truly express the title of his book. The Power of Photography is named after his popular online photo expo series that gained a cult following during the height of the pandemic, and it ranges from portraits of notable figures to epic captures of monumental moments.
"The power of photography lies in its ability to ignite emotions across barriers of language and culture," as ACC Art Books puts it. "Each image is a time capsule, offering us a glimpse into days gone past. Yet each photograph also speaks of tranquility, peace, and hope for the future."
As actress Mary-Louise Parker writes in an essay for the beautiful book, "Peter Fetterman's love of photography extends far beyond the images. His passion for the artists' inner lives and their relationship to creativity makes him the ideal custodian. He seems to have retained his every exchange with a photographer, and what sets this book apart is how each glorious image is matched with an equally stirring quote from the artist."
As for Fetterman himself, "I have to pinch myself every time the word 'collector'" appears next to his name, he writes. "To me, to become a collector one had to be born into a gilded age or be part of a distinguished heritage of enormous wealth: the Fricks, the Mellons, the Rockefellers. Nothing in my background could have prepared me for this life."
Looking at his collection as a whole, "I don't know if there is any rhyme or reason to it or if there is any thread that connects the images," he says.
"I have always just believed that collecting is a journey of self-discovery; these images reflect different stages of joy or sadness in my own life. I would hope that they also show a respect for humanity and nature and beauty. But that is not for me to say."
Our favorite picture in the book is Neil Leifer's ultra-iconic image of Muhammad Ali's knockout of Sonny Liston during the 1965 World Heavyweight Title bout at St. Dominic's Arena in Lewiston, Maine.
"There is no doubt that this image is considered by many to be one of the greatest sports photos ever taken," Fetterman writes. "Whenever I look at it, I am swept up in its power, beauty and electricity. It also evokes such welcome memories as I have known Neil Leifer for over 40 years, and he is certainly a fighter too. Leifer is forever pushing, tap-dancing to the next adventure, fueled by his endless creativity and boundless energy. He is truly inspiring to be around."
Through his beguiling new book, Fetterman has assuredly passed that inspiration along to us. $45