'The Predator' Final Red-Band Trailer Is The Funniest and Bloodiest One Yet
"They're large, they're fast, and f*cking you up is their idea of tourism."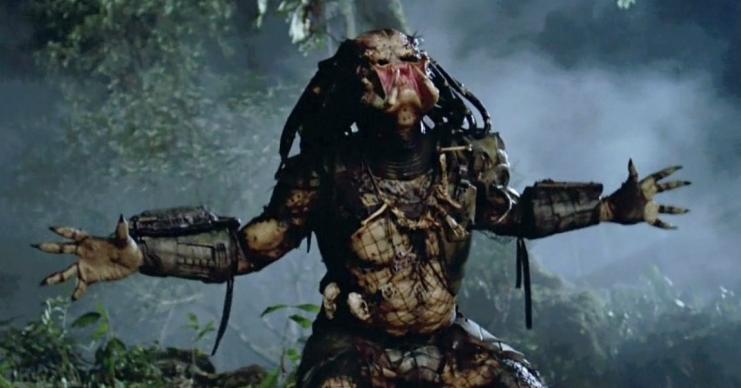 20th Century Fox
The official trailer for The Predator gave us a freaky first look at the "genetically upgraded" hunters featured in the beloved action franchise's newest installment, but this new red band trailer blends humor with plenty of gory death scenes.  
Set to the profanity-laced verses of rapper Jon Connor's "One Shot One Kill," we get to see the evolved ancestor's of the original Predator slice, dice and eviscerate unlucky human defenders in multiple NSFW scenes.
" tml-embed-width="480″ tml-embed-height="270″ tml-render-layout="inline
"Gentleman, they're large, they're fast, and fucking you up is their idea of tourism," quips star Sterling K. Brown.  
Ultimately, the alien invaders face off against a hardened squad of mercenaries, whom actress Olivia Munn incredulously describes as "an ex-sniper with PTSD and a team that's mental." 
Here's the movie's official synopsis:
From the outer reaches of space to the backwoods of southern Georgia, the hunt comes home in Shane Black's explosive reinvention of the Predator series.

Now, the universe's most lethal hunters are stronger, smarter and deadlier than ever before. And only a ragtag crew of ex-soldiers and an evolutionary biology professor can prevent the end of the human race. 

Starring Boyd Holbrook, Trevante Rhodes, Jacob Tremblay, Keegan-Michael Key, Olivia Munn, Sterling K. Brown, Alfie Allen, Thomas Jane, Augusto Aguilera, Jake Busey and Yvonne Strahovski, The Predator hits theaters everywhere September 14.