The Rock Will Return at WrestleMania 32, But What Exactly Will He Do?
If you sniff real hard, you can already smell what The Rock is cooking.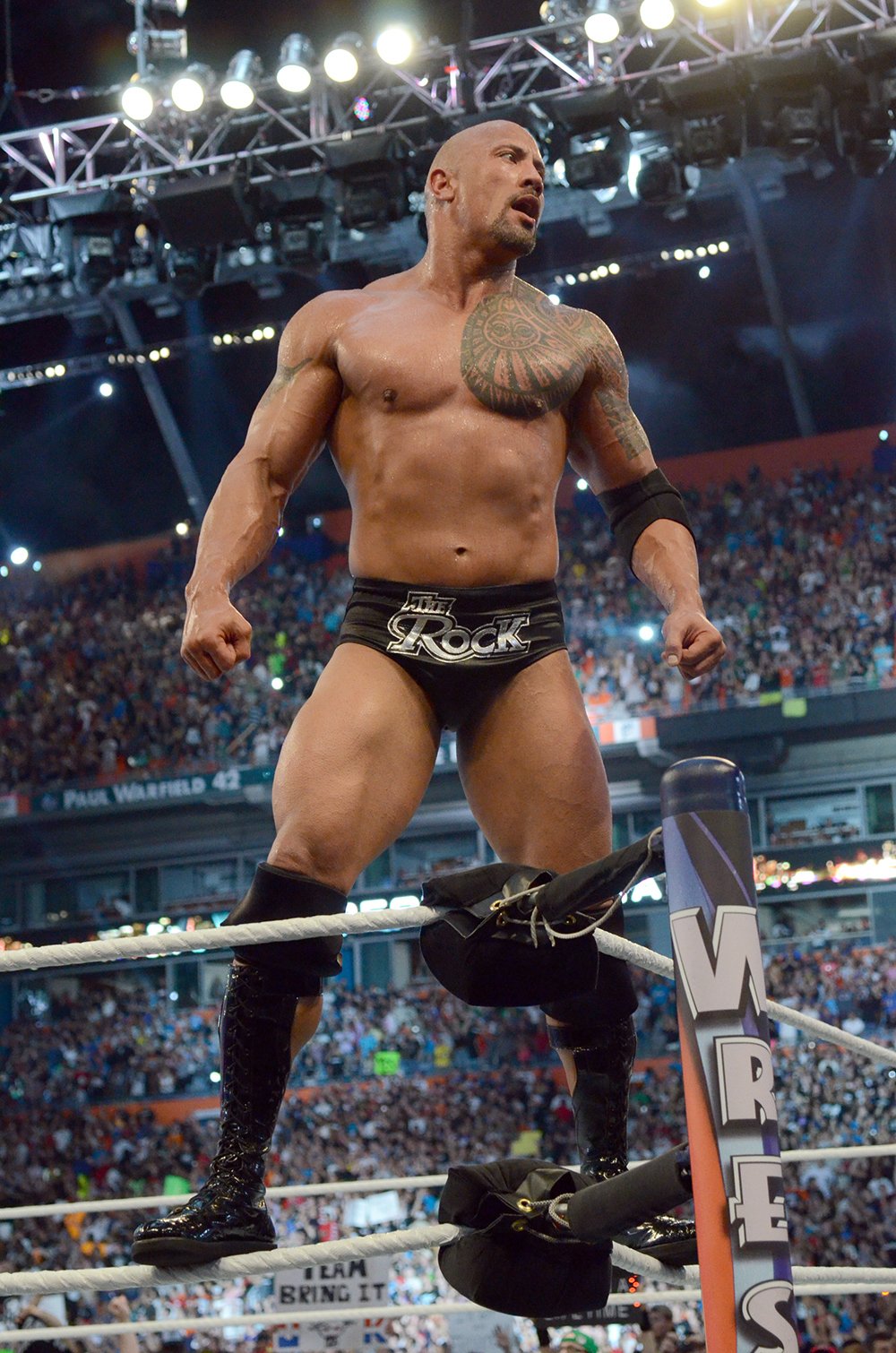 Nearly two decades after making his WrestleMania debut as the little-known Rocky Maivia, Dwayne Johnson will appear at The Show of Shows once again in 2016. And this time, everyone will know his name. 
News of The Rock's upcoming appearance at WrestleMania 32 comes via his Instagram page, where he wrote that he plans to "ELECTRIFY Dallas like never before." But it's totally unclear how that electrocution will be administered. 
" tml-render-layout="inline
As Wrestle Zone reported in early November, The Rock won't be able to mix it up in Dallas because of an insurance issue with a movie he's scheduled to begin shooting next year. It could be that the WWE and The Rock found a way around this insurance rider, or maybe they're planning to bring him back in a similar role to the one he played last year: At WrestleMania 31, The Rock and Ronda Rousey made a cameo that involved a lot of talking and only a little bit of ass kicking. 
The official word from the WWE does little to shed light on just what The Rock will do in Dallas. An announcement on WWE.com speculates just like the rest of us, most likely to build anticipation for his return to the ring.
In the end, it doesn't really matter what The Rock does at WrestleMania 32 — only that he'll be there. This is the fifth consecutive time The Rock will appear on The Grandest Stage of Them All, and as far as the WWE is concerned, it's likely the most important as the organization hopes to break the WWE attendance record of 93,173 set a WrestleMania 3. Having The Rock there in any capacity will go a long way toward accomplishing that. 
At this point in his career, the guy's so famous that all he has to so is show up and the millions and millions of The Rock's fans will will too.