A Prequel to 'The Sandlot' Is Officially in the Works With Film's Original Director
Will you go see it?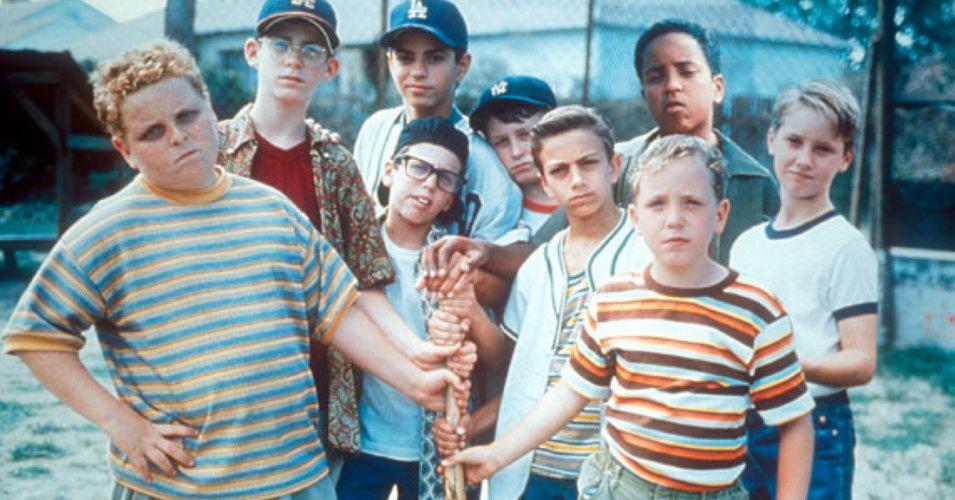 20th Century Fox
Twenty-five years after the original hit theaters and made "you're killing me Smalls" a part of the pop culture lexicon, a prequel to The Sandlot is in the works, Deadline reports. 
20th Century Fox is apparently in the early stages of developing the movie with David Mickey Evans, who wrote and directed the original, which is one of America's most beloved baseball movies of all-time. This time he'll have help with the script from the young screenwriter Austin Reynolds. 
So what's the prequel going to be about? It's not like Evans can go very far back into the lives of the original movie's main crew, unless he's trying to write a movie about babies. While plot details haven't been revealed, Deadline's Amanda N'Duka writes that she's hearing the movie will focus on The Beast.  
A prequel about The Beast, a drooly English mastiff who's not nearly as terrifying as he's made out to be, would also prominently feature Mr. Mertle, the blind former baseball player played by James Earl Jones in the the original. That would be a good thing. Mertle is the most interesting character in The Sandlot, largely because he's not a kid. As a young man, Mertle played in the Negro leagues and was friends with Babe Ruth. His career came to a tragic end when he was blinded by a stray pitch, so he opened up a junk yard and bought a big dog. 
https://www.youtube.com/watch?v=efMRF_V5lL4
Mertle's origin story would be interesting to see, but even if that's the direction the prequel goes, the movie's sure to have some young, smartass characters too. 
The charm of The Sandlot comes from the youthful energy of the young cast and the nostalgia they inevitably inspire. The prequel will be a new story, but don't look for that formula to change.