Everything We Know About 'The Sopranos' Prequel Movie
The beloved HBO show is finally coming to the big screen.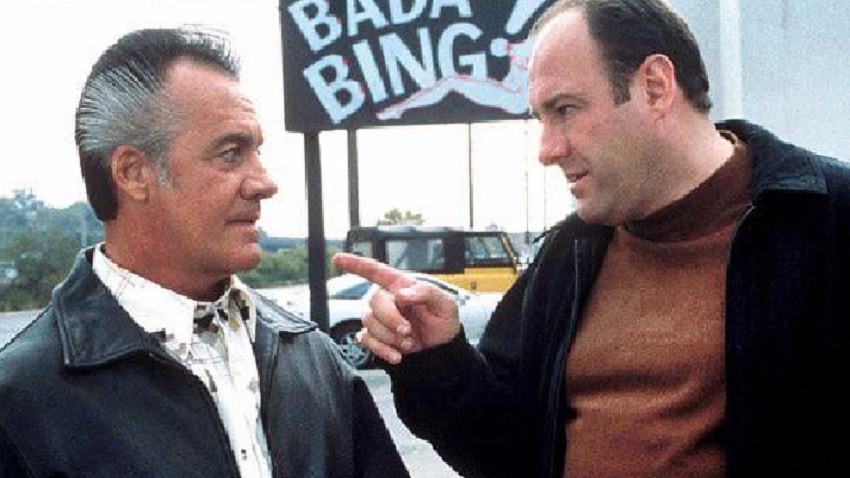 HBO
It's been nearly two months since Deadline first reported that The Sopranos creator David Chase had sold a script for a prequel movie to the iconic HBO series. On Tuesday we finally found out who will call the shots on set. 
Alan Taylor, who directed nine episodes of the show, has landed the coveted gig. Along with episodes of The Sopranos, Game of Thrones and Mad Men, Taylor has directed a few big-budget films, including Terminator Genisys and  Thor: The Dark World.
Here's everything else we know about The Sopranos prequel so for:
The script was written by both Chase and Lawrence Konner, who also wrote for the show and has penned episodes of Boardwalk Empire.
The working title is The Many Saints of Newark.


The movie will be set in 1960s Newark, a time when, Deadline reports, "the African-Americans and the Italians of Newark were at each other's throats, and amongst the gangsters of each group, those conflicts became especially lethal."


Some familiar characters are bound to appear in the movie. While unconfirmed, the time frame and setting of the movie suggest that Tony's father, Giovanni "Johnny Boy" Soprano and Tony's uncle Junior will feature prominently. 
This flashback from the season one episode "Down Neck," which shows a young Tony and his father, along with his mother and uncle, provides a glimpse at what one might reasonably expect from the prequel. 
If you are a diehard Sopranos fan, how psyched are you for this prequel movie?