'The Witcher' Final Trailer Teases Fantasy Epic That Could Be Next 'Game of Thrones'
Check out this action-packed look at Netflix's upcoming fantasy series.
Netflix
Netflix's final trailer for The Witcher promises to deliver Game of Thrones-level battle sequences, supernatural sorcery and epic storytelling. 
The much-anticipated series, which is based on author Andrzej Sapkowski's cult novels, stars Henry Cavil as the eponymous "witcher" Geralt of Rivia, a monster hunter who's tasked with protecting a runaway princess named Ciri (Freya Allan) on a fictional continent "riddled with evil."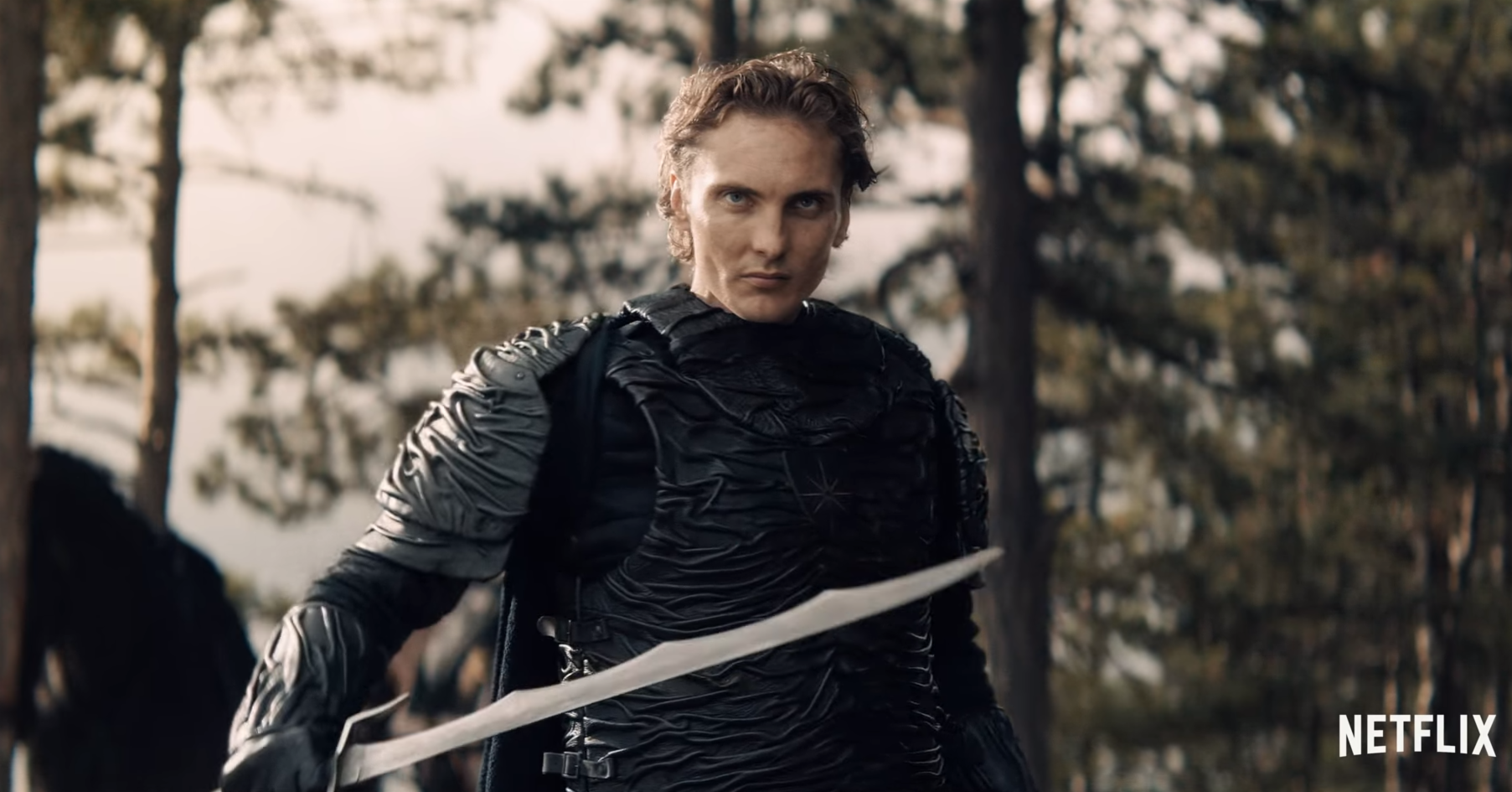 The nearly two-minute trailer is dense. Forbes writer Erik Kain has already seen a few of the episodes and provides a great breakdown of what's going on:  
In this trailer we see Queen Calanthe of Cintra (Jodhi May) and her granddaughter Ciri (Freya Allan). Queen Calanthe says "You are the lion cub of Cintra" as the camera focuses on Ciri's pale blue eyes. Haunting music plays over it all.

We see Geralt of Rivia (Henry Cavill) riding through the desert before the scene suddenly cuts to Mousesack (Adam Levy) asking Geralt "Why do you think she's not safe?" Geralt responds by warning of a "sea of black and gold"—the colors of the Nilfgaardian empire.

We see the Nilfgaard troops marching in their weird armor. "Nilfgaard will destroy . . . everything," Yennefer (Anya Chalotra) says in another scene. All of these are disjointed, taken from various points in the show, cut together to give it a more dramatic effect.


We come to a battlefield. A line of horses crests a distant hill. Queen Calanthe and her second husband, Eist (Björn Hlynur Haraldsson) are on horseback in full plate. "They're here," she says, a grim look on her face.



The scene cuts to a festive dance in the palace, but the look on Calanthe's face is even more grim. "She's why they came," she whispers to Eist. We see the enemy charging, Calanthe and Eist and the Cintran army charge back.
Kain adds that although the forthcoming Netflix original series differs greatly from HBO's recently wrapped fantasy drama, it's sure to appease the GoT audience, as well as fans of The Witcher books and video games. 
Find out for yourself when all eight episodes of the first season arrive on December 20.