Throwback Thursday: March 2004 – Elisha Cuthbert
Check out what we were up to in March of '04. Don't worry, we'll leave out our middle school class picture.
Every week, we send someone stumbling into the dark Maxim archives to see what we were up to way back when. This week we're going back to March of 2004, when Elisha Cuthbert was the Girl Next Door, Courtney Love was our favorite hot mess, and we doused ourselves in a lot of cologne. 

Cover Girl: Elisha Cuthbert

Where You've Seen Her: The beautiful Elisha Cuthbert has been heating up Hollywood with her killer body and kickass personality since 2001, when she took the world by storm playing Kim Bauer on 24. We got to know her better in Old School as the hot jailbait daughter of Luke Wilson's boss, but it was the following year that she gained our full attention in The Girl Next Door, a classic tale about (duh) the hot girl next door who – twist! – also happens to be a porn star. After the film came out we became incredibly eager to meet our neighbors. But sadly, none of them looked like Elisha.

Where She Is Now: With a February 2013 Maxim cover, a hilarious role in the recently concluded ABC show Happy Endings, and the fact that she continues to be undeniably hot, it's clear Elisha's doing pretty damn well for herself. As for her next move, not much has been reported. But don't worry, we're keeping an eye on her (from a tree-top bungalow outside her window…that's legal, right?)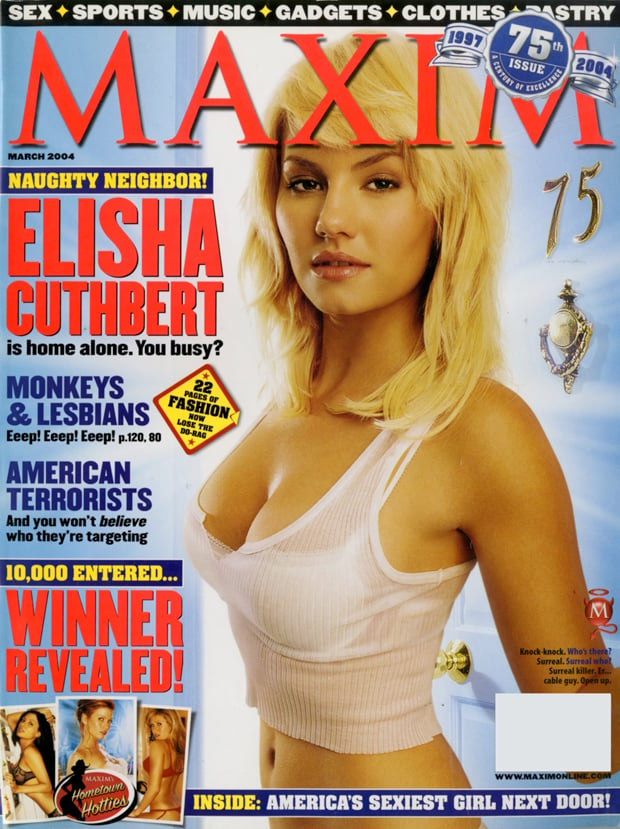 Featuring:

Album of the Month: Courtney Love


Courtney Love's tumultuous relationship with sex, drugs, and rock n' roll has managed to withstand the test of time. The widow of Kurt Cobain and lead singer of '90s grunge band Hole, Courtney hit it big and then quickly became known for her bizarre, strung-out behavior. But when she came out with her solo album America's Sweetheart in 2004, it was a reminder that her lunacy also inspired some decent rock music. The singer hasn't produced any new hits of late, but has managed to stay in the tabloids thanks to her usual controversial antics. We'll take what we can get.


Hear Me, Smell Me


Much like our 8th grade locker, these potent colognes could be smelled from miles away. Eventually we realized this wasn't the least bit attractive and decided to switch to something more sexually appealing: Sex Panther Cologne. What idiot wouldn't want to wear something that results in a guaranteed hookup 60% of the time? AM I RIGHT?!




More Throwback Thursdays on Maxim.com

Throwback Thursday: January/February 1999 – Bridget Fonda

Throwback Thursday: August 2002 – Beyoncé Knowles