Throwback Thursday: Melissa Joan Hart's Maxim Cover Shoot Was Steamier Than We Ever Realized
With the 25th anniversary of 'Clarissa Explains It All,' we look back at our infamous October 1999 issue.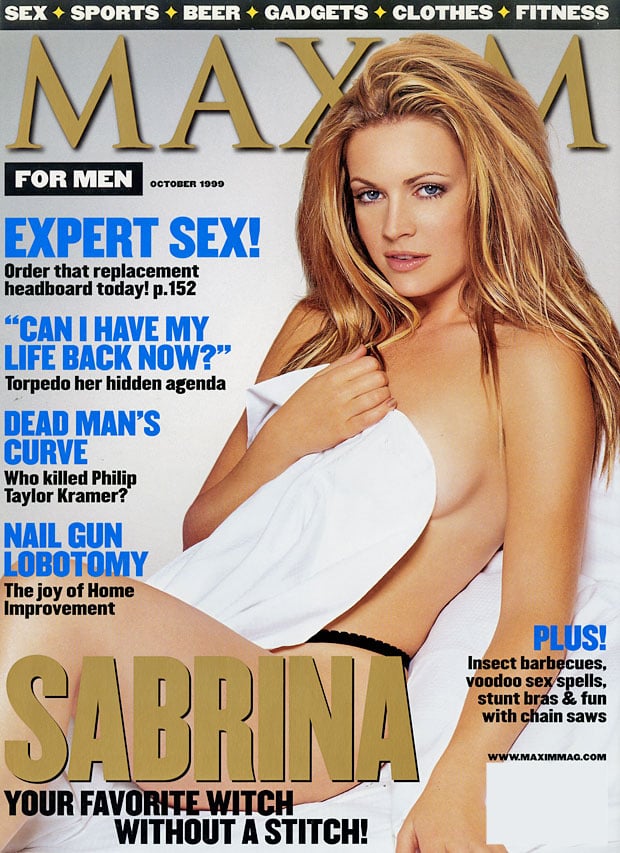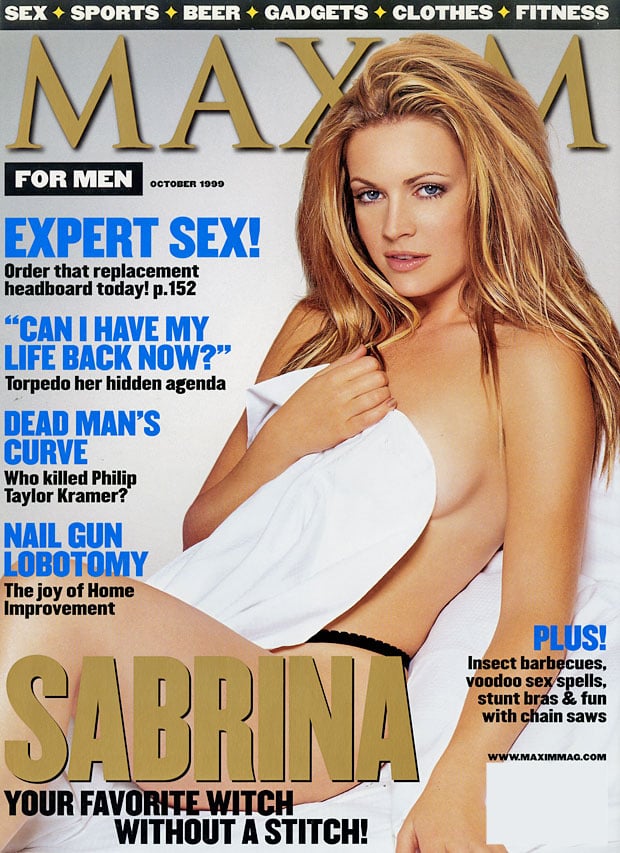 Every now and then, we send someone stumbling into the dark Maxim archives to see what we were up to way back when. This week we're going back to October of 1999, when Melissa Joan Hart was a teenage witch, our parents listened to Kenny G, and Pierce Brosnan was 007.

Cover Girl: Melissa Joan Hart

Where You've Seen Her: Everyone's favorite teenage witch, Melissa Joan Hart was the quintessential teen star of the '90s. Getting her start on Nickelodeon as the adorable, ladder-climbing Clarissa Darling on Clarissa Explains It All, Melissa jumped around TV and film before landing the title role on Sabrina, the Teenage Witch in 1996, quickly becoming our favorite TV sorceress since Samantha Stephens. 

Where She Is Now: Nearly 17 years after donning our cover, we recently learned the truth about Melissa Joan Hart's Maxim shoot: the day she rolled around in the sheets for our cover, she had come straight from a party at the Playboy Mansion, where she popped some ecstasy and then hooked up with a girl on the limo ride over. Wow. These days, the beauty can be found starring on the ABC Family show Melissa & Joey. 
Featuring:

Kenny vs. Kenny G


Naturally we're still fans of South Park's Kenny, and probably always will be, but we're lucky enough to have left Kenny G back in the '90s. You might remember the curly-haired saxophone player from your mother's frantic bursts of house-cleaning during your childhood, after which she would guzzle a bottle of wine alone. We haven't heard much from Kenny G since — and we're OK with that.
We Want Answers: Pierce Brosnan


Everyone knows Sean Connery is the best James Bond there ever was, but while some fans scoffed at Irishman Pierce Brosnan's debut in GoldenEye, by the time he starred in 1999's The World Is Not Enough he had gone a long way toward winning us over. Sure, it didn't hurt that he was joined by the sexy Dr. Christmas Jones (played by Denise Richards), but what would any Bond be without a Bond Girl? Brosnan has since passed the 007 torch to Daniel Craig, but his movie career is still going strong.