Judge Deflates Tom Brady's Suspension from Four Games to Zero
The Patriots quarterback will suit up in week one.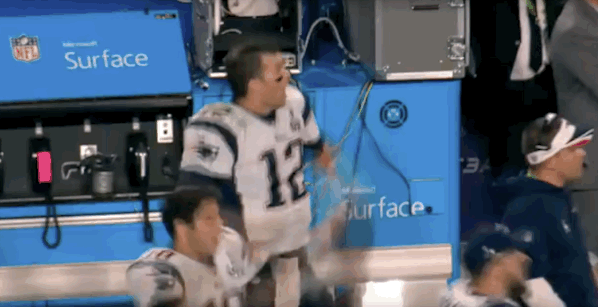 As the summer of #deflategate comes to a merciful end, a federal judge put a bow on the whole debacle Thursday by erasing the four game suspension that the NFL slapped on Tom Brady for intentionally deflating footballs last season. The Associated Press reports that, per NFL commissioner Roger Goodell, the NFL will appeal the ruling.


This is great news for Brady professionally, as he will now be able to play more football, and personally, as his wife Gisele will almost certainly not leave him, something she was reportedly considering earlier this summer because of this swirling controversy. It's also great news for Pats fans, football fans generally and fans of that old American chestnut due process. In fact, the only person who won't like this news is NFL commissioner Roger Goodell, who learned what many defensive coordinators have learned before him: Never count out Touchdown Tom.
Seriously though, Goodell really screwed up here. The judge in the case didn't let Brady off because the quarterback was innocent, but because Goodell's handling of case was so utterly incompetent that the judge had no choice. Rules were broken, guidelines were ignored, and for Goodell, this wasn't the first time. This is the fourth straight time an independent arbiter has overturned a personal conduct suspension handed down by the league's commissioner. Goodell's essentially thrown four straight picks. If the guy was a quarterback himself, he would have benched a long time ago. 
And now, we go to Brady for this thoughts.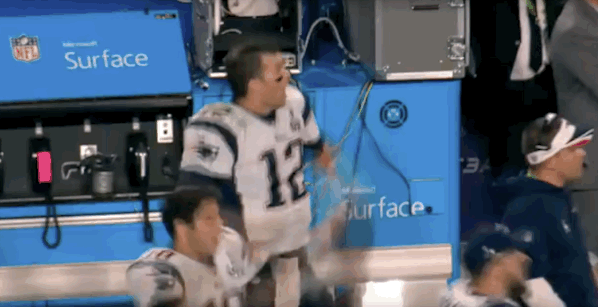 Photos by Maddie Meyer/Getty Images