Tom Cruise and Elon Musk's SpaceX Plan To Shoot a Movie in Space
NASA confirmed that Cruise is suiting up for an outer space action movie.
Paramount Pictures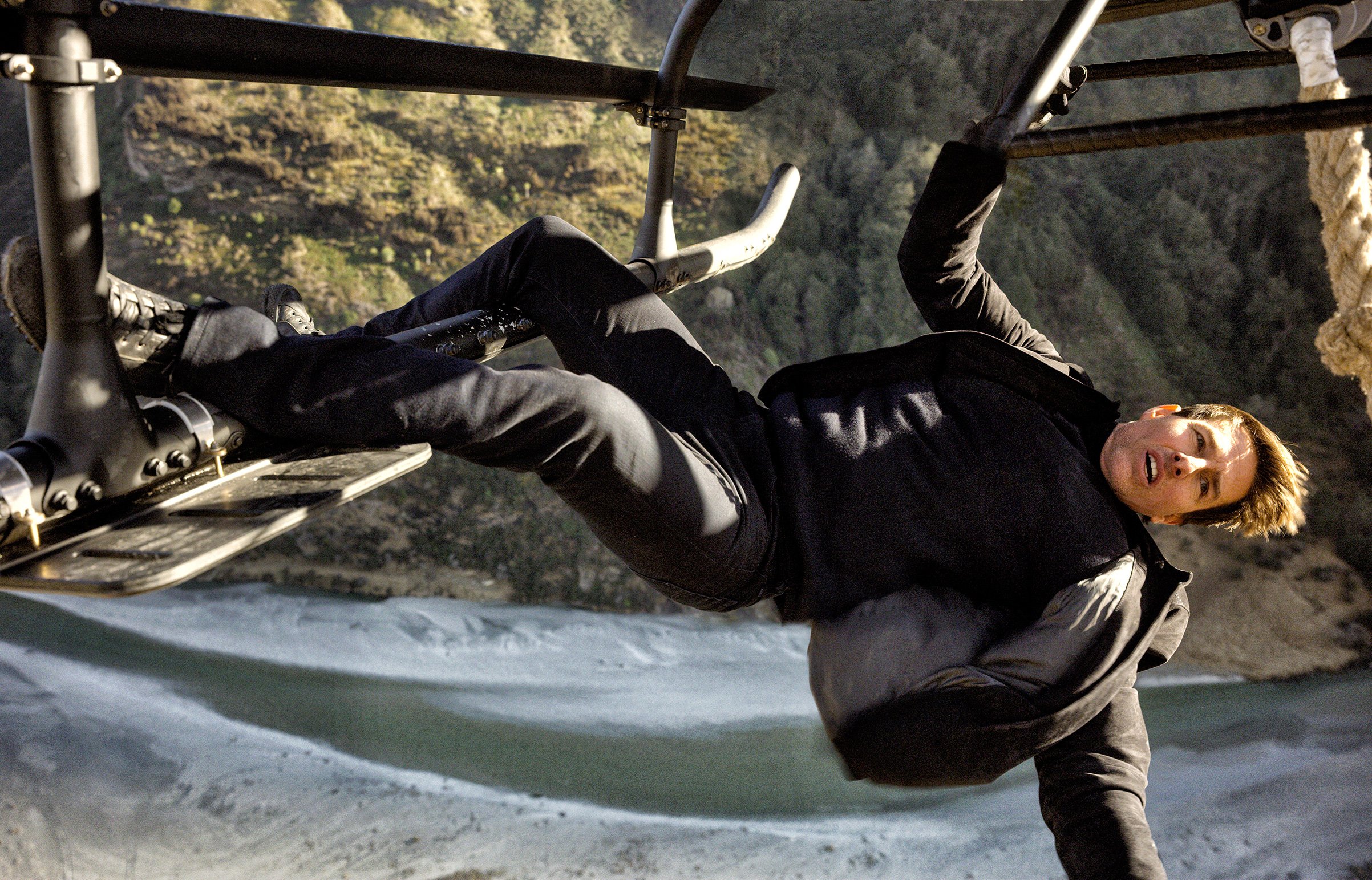 Tom Cruise and Elon Musk's SpaceX rocket company are  working with NASA to make the first movie shot in outer space. 
The interstellar scoop first came from Deadline, which reported that the film is in "early stages of liftoff." It won't be one of the next two Mission Impossible installments, but it will be an action movie. No production studio is currently attached. 
NASA seemed to confirm the project Tuesday, adding that it would take place aboard the International Space Station. "NASA is excited to work with @TomCruise on a film aboard the @Space_Station!" wrote NASA Administrator Jim Bridenstine on Twitter. 
"We need popular media to inspire a new generation of engineers and scientists to make @NASA's ambitious plans a reality," Bridenstine tweeted.
Should be a lot of fun!

— Elon Musk (@elonmusk) May 5, 2020
"Should be a lot of fun!" responded Musk, who recently made headlines for having a baby with his girlfriend, indie pop singer Grimes.
If Cruise does end up filming a movie aboard the Space Station, it wouldn't be the first time he pulled off a wild stunt on-screen. He flew a P-51 Mustang fighter and military helicopters while filming Top Gun: Maverick (but was not permitted by the U.S. Navy to fly an F-18).  
And to capture stomach-turning scenes in Mission Impossible: Fallout, Cruise jumped from an airplane at 200 mph and 25,000 feet in altitude. Another MI:6 maneuver saw Cruise break his ankle upon landing a leap from a scaffold to the side of a building. 
As for the status of those upcoming action flicks, audiences will now have to wait until December 24 to see Cruise reprise his role as US Naval aviator Pete "Maverick" Mitchell in the follow-up to the 1986 hit Top Gun. 
MI:7 and MI:8 have also been pushed back by Paramount from July 19, 2021 and August 5, 2022 to November 19, 2021 and November 4, 2022, respectively.