Watch Tom Hardy's Bizarre Deleted Scene From 'Star Wars: The Last Jedi'
Mad Max as a Stormtrooper?
Getty Images/Lucasfilm
Thanks to a Korean fan with the Twitter handle Cucumber_2, we now have Tom Hardy's deleted cameo from Star Wars: The Last Jedi. No one can deny Hardy is a great actor, but we can also see why this didn't make it to the final cut.
The clip begins with three main characters—including John Boyega's former stormtrooper, Finn—in an elevator on Snoke's ship. 
https://twitter.com/cucumber__2/status/973191746589896705
A squad of stormtroopers step in the elevator behind them, immediately sparking tension. It gets worse as one trooper slowly turns his head and studies Finn. Sensing this, Finn turns and convincingly speaks to the soldier as if he's a superior officer. 
Inexplicably, it's clear the trooper has a southern accent as he tells Finn he knows who he is, "FN 2187!" He continues: "Damn boy, I never took you for officer material." It turns out they know each other and the potentially violent situation calms down, ending with a smack on the ass, for some reason.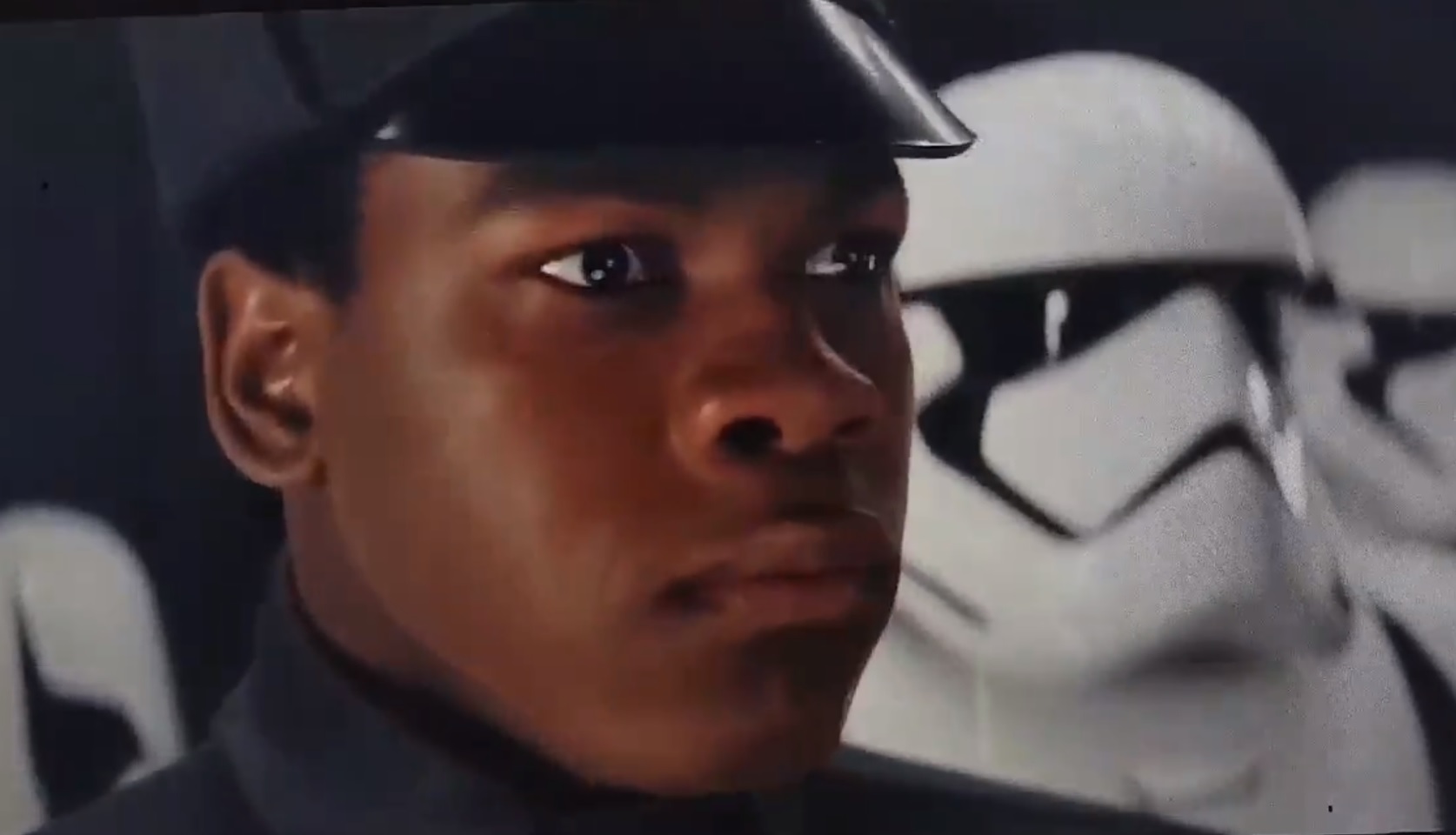 It's not hard to see why this scene was dumped. First, there's the southern accent: plenty of characters in the Star Wars universe have English or standard American (midwestern) accents, but a southern drawl is too distinct to make sense. Second, it's just not necessary, even if might have provided a moment of tension. Also, butt-slapping doesn't really happen too often in Star Wars movies.
We're looking forward to seeing Hardy play Venom, and he was great in Mad Max, but yeah, his Last Jedi appearance was best left on the cutting room floor.
Star Wars: The Last Jedi is currently available on Digital HD. It comes out on Blue-ray 4K Ultra HD, On-Demand, and plain old Blu-Ray on March 27.
h/t Hypebeast