Tom Hardy May Have Just Revealed That He Wants to Be The Next James Bond
Would the British "Mad Max" star make a killer 007?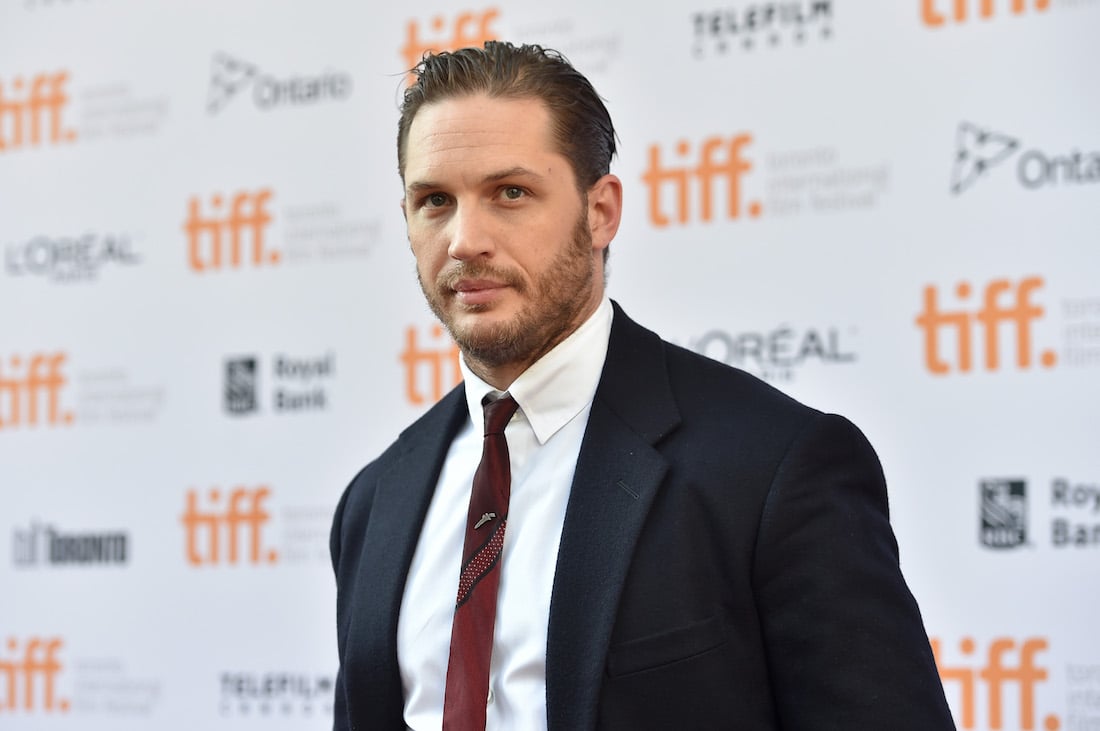 The forthcoming James Bond movie (if it will ever actually happens) has been subject to more speculation that arguably any film in history. First, everyone and their mothers were saying that Idris Elba was a shoo-in to replace Daniel Craig, then that was all negated as hearsay.

Then everyone demanded Tom Hiddleston play the 007 agent, until the actor badly damaged his public image with his failed Taylor Swift fling and that lame Golden Globes acceptance speech. And more recently, producers have reportedly been trying to lure Craig back into the long-running spy franchise, despite him repeatedly proclaiming that he's done playing Bond.
At last, some solid news on the Bond front: Tom Hardy has revealed that there is a chance he will play the iconic martini-swilling secret agent… or did he?
Speaking with the  Daily Beast, Hardy not-so-subtly made it known he would like a stab at the role.
"You know, there's a saying amongst us in the fraternity of acting, and in the fellowship of my peer group, that if you talk about it you're automatically out of the race. So I can't possibly comment on that one! If I mention it, it's gone."
He clearly wants to play Bond. The real question is whether or not Hardy has actually been approached for the part. Case in point: he said "If I mention it, it's gone," which suggests that a genuine possibility may be there. Whether it's just a pipe dream, or he's actually been approached for the role, is completely unknown (but not unlikely).
If Christopher Nolan (Inception, The Dark Knight) were to be given the 007 director's chair after Sam Mendes, we'd expect Hardy to really get serious about campaigning for the role. When the  Daily Beast mentioned Nolan had said he always wanted to direct a Bond film, Hardy gushed with downright giddy enthusiasm.
Oh, wow, Chris would be amazing! Wow, that would be cool. That would be so cool. […] I wonder what the next installment of that franchise would become, and I think when you mention someone like Christopher Nolan, that's a very powerful figure to bring into that world who could bring something new and create something profound—again.  
For his part, Nolan would likely be on board with casting Hardy since Nolan hand-picked him to play Bane in The Dark Knight Rises—a role Hardy completely crushed. Before that, Hardy had a role in Nolan's similarly lauded film Inception.  
At this point, it seems like every week a new debonair British actor will be bandied about for the role of Bond. Still, Hardy is darker and more rugged than previous suggestions, and he's arguably more critically-loved than Hiddleston or Elba. 
Full disclosure: we would relish the chance to see Hardy take on one of pop culture's most iconic roles, even if we will have to endure him teasing the press about it for the next year.
In the meantime, catch Hardy on his new FX show, Taboo, or revisit his positively weird New Year's Eve video below.