Tom Hardy Will Star In a Spin-Off as Spider-Man Villain 'Venom'
Sony confirmed the casting in a tweet.
L. Getty R. Marvel
Tom Hardy has considerable range as an actor. That's why Hollywood hasn't been able to really shove him in a casting pigeonhole labeled "villain" or "leading man." He seems to like it that way. Still, when Hardy takes on villains he's damn good, so news that he'll be Spider-Man's toothy nemesis Venom automatically kicks anticipation for the character's standalone movie into high gear. 
Sony made the announcement in a tweet featuring a photo of Hardy wearing a Venom t-shirt.
NME reports Venom is part of the ever-expanding Marvel Universe "briefly hinted at in Captain America: Civil War," which of course featured Tom Holland's debut as the third big-screen Spidey in two decades. 
Within the Spider-Man storyline Venom is Eddie Brock, a photographer like Peter Parker, who ends up infected with an alien spawn and turns into bulked-up human/alien hybrid who hates Spider-Man more than anything.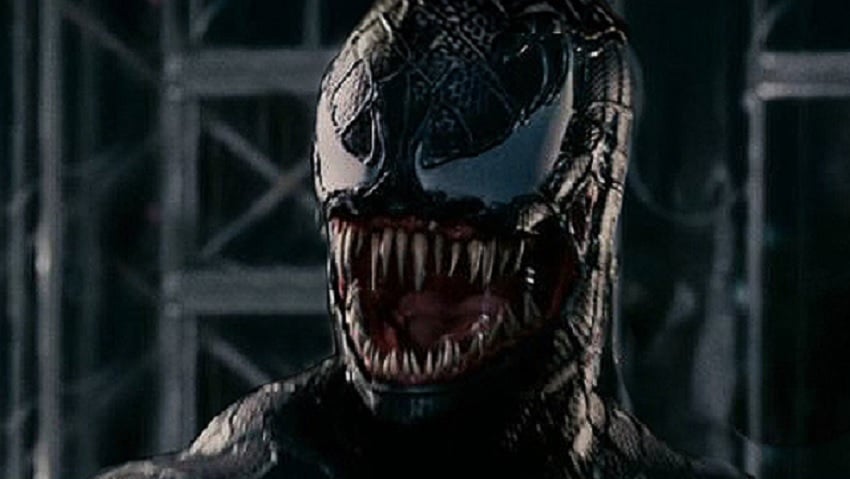 As NME noted, accepting this role feels like a turnaround for Hardy, who has expressed a pretty low opinion of superhero roles in the past. 
Given his tendency to go for characters who are always interesting, it's likely the whole "half-alien villain" thing was complicated enough to draw Tom Hardy in. 
Since Hardy's Bane was one of the most fun aspects of Dark Knight Rises, we're ready to see just how intense he'll be in Venom. 
The movie is due in theaters on October 5, 2018.
h/t NME