Tom Hardy's MMA Workout Is Getting Him Absolutely Ripped to Play Venom in Marvel Spin-Off Movie
He's set to be the most jacked Spider-Man nemesis yet.
Lionsgate
Starring in a movie is increasingly looking like an excuse for Tom Hardy to get insanely jacked and make the rest of us feel like we're not hitting the gym nearly as much as we should.
Case in point: the British actor is training like a freakin' beast for his starring role in the upcoming Spider-Man spinoff Venom, in which he plays the titular villain/anti-hero.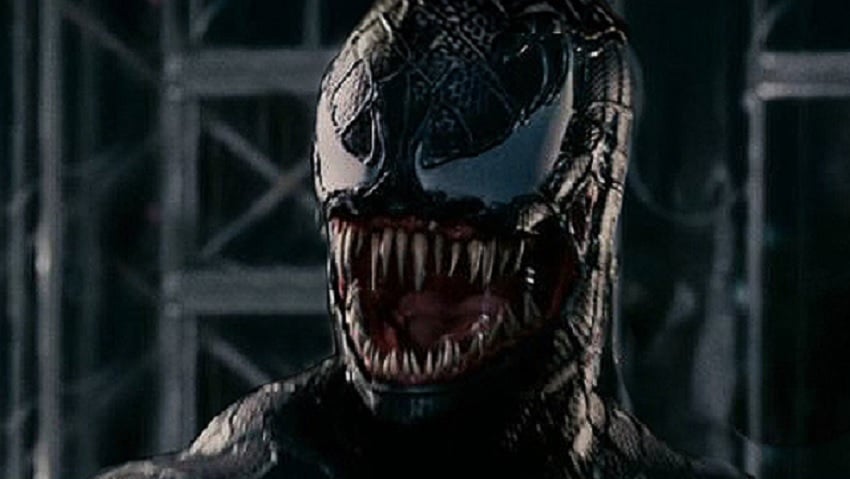 Metro reports that from the movie set in Atlanta, Hardy has been working out five times a week (sometimes twice a day) with trainers Nathan Jones and Mark Mene. 
https://www.instagram.com/p/BYY3iUWHA96
We haven't got a clue when that'll leave him anytime to rehearse his lines or even… you know… act.
https://www.youtube.com/watch?v=pVeL1eBIQpA
Here are his trainer praising his gym game in a behind-the-scenes video, above.
https://www.instagram.com/p/BaI8AFhALAp
And here he his perfecting his MMA-ground game…remember, Hardy played an MMA fighter in the 2011 movie Warrior, so he might actually have some chops. 
https://www.instagram.com/p/BZV4WWFjoG3
Venom hits theaters on October 5, 2018.
https://www.instagram.com/p/BZE6berjT3y