Tom Hardy Is Officially Returning for 'Venom 2'
"When you think of Venom, you'll never be able to think of anyone but Tom Hardy sitting in that bathtub of lobsters."
Marvel
There will definitely be a sequel to Venom—Venom 2 is the likely working title—and Tom Hardy will once again take on the title role. 
This is straight from Sony producer Amy Pascal, as reported by Fandango: "I can say that Tom Hardy will be back, magnificently playing that character as no one else can."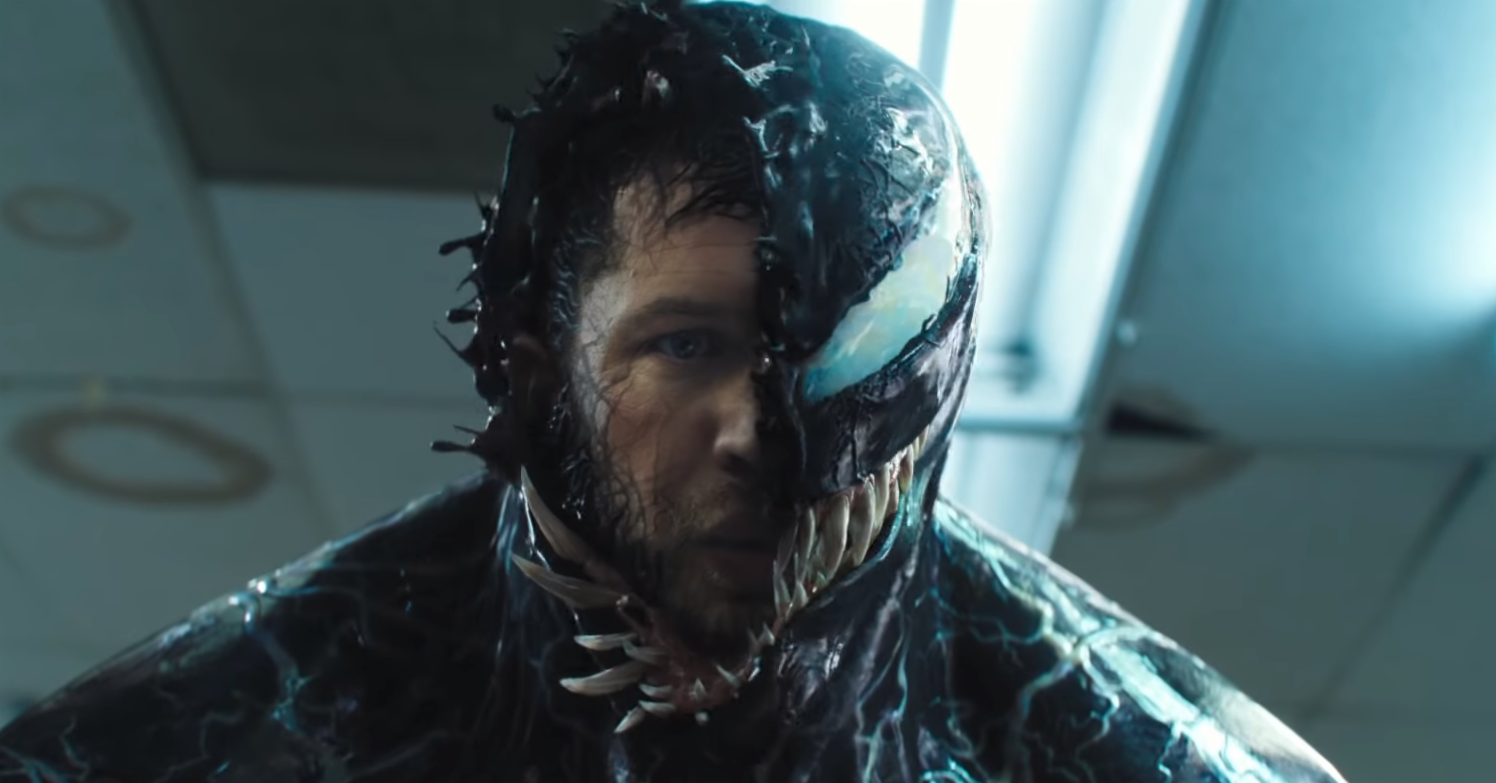 Venom didn't have an easy time making it to the screen. As Deadline reported in November 2018, it "was rife with stories about a production shutdown, fights between its director Ruben Fleischer and star Tom Hardy, and down-to-the-wire editing."
But once it made its way into theaters, Venom took off, eventually scoring more than a half-billion dollars in worldwide box office receipts. So naturally, whatever went down between Fleischer and Hardy must have been forgiven or conveniently forgotten, and Hardy will return to play investigative journalist Eddie Brock and his toothy alien parasite pal.
It's a fun movie, Hardy handling the role with a surprisingly lighthearted touch for an actor who excels at playing intimidating characters. 
As Pascal told Fandango, "When you think of Venom, you'll never be able to think of anyone but Tom Hardy sitting in that bathtub of lobsters. And once you saw Tom Hardy do this character, that's all you needed to know."
Since Venom originally was created as a foil for Spider-Man and Topher Grace first played the character in Spider-Man 3, Fandango naturally had to ask Pascal "whether we'll see Spider-Man and Venom back together on the big screen."
She baited them with this answer. "We have big plans for Tom Holland [Peter Parker and Spider-Man] to be a part of everything."
Our bet is a Venom/Spidey clash or even unlikely team-up will totally happen. Let's just hope Venom doesn't end up swallowing one of our other favorite Marvel characters whole in the process.