'Top Gun' Sequel Has Been Pushed Back a Year to Make the Fight Scenes More Awesome
You'll have to wait until 2020 to ride into the "Danger Zone."
(Photo: Paramount Pictures screengrab)
We can't wait to be reunited with Maverick, Iceman and the rest of the Top Gun crew — but now it looks like it won't happen for two more years.
According to Page Six, Paramount Pictures has announced that Top Gun: Maverick, the sequel to the airborne '80s blockbuster, has been pushed back nearly a year from July 12, 2019, to June 26, 2020.
Say what?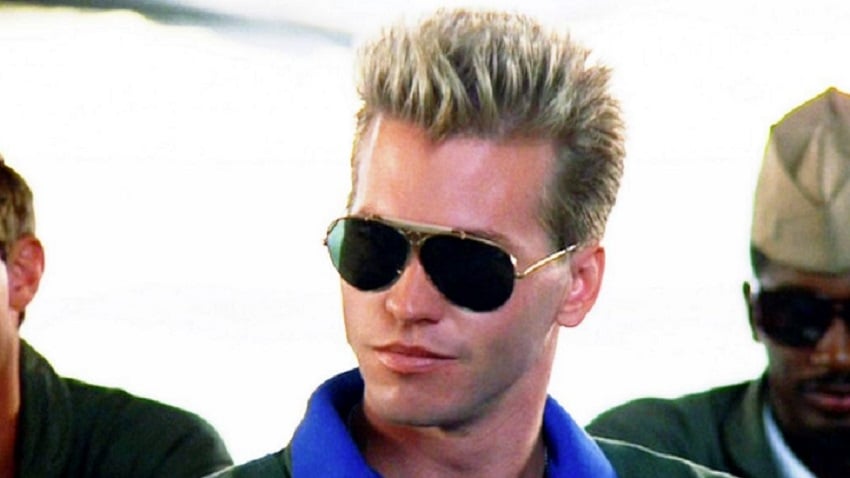 There's a good reason for it, however, and it has nothing to do with stars Tom Cruise and Val Kilmer butting heads:
The extra time will give filmmakers the opportunity to work out the logistics of presenting flight sequences with new technology and planes.

The sequel will be set in a world of drone technology and will explore the end of the era of dogfighting, with Cruise portraying a flight instructor.
Sick dogfighting scenes are one the things that made the original so awesome, so we're happy to wait to see the 21st century equivalent.
Besides Cruise and Kilmer reprising their roles of Pete "Maverick" Mitchell and Tom "Iceman" Kazansky respectively, the sequel will also star Miles Teller as the late Goose's son and Maverick's new protege.
We have high hopes for Top Gun: Maverick, and if filmmakers are making the long-awaited sequel as good as it can be, we're happy to wait a couple more years for it.