Why Travis Tritt is Still Annoyed About Beyonce's CMA Awards Performance
"We can stand on our own and don't need pop artists on our awards shows."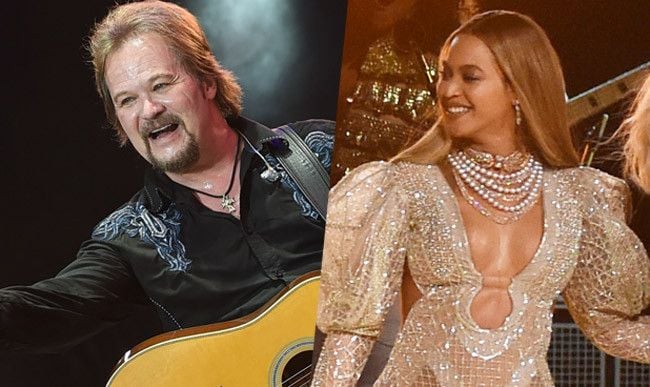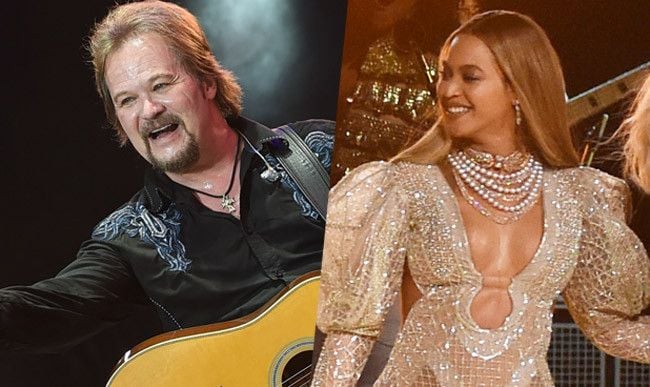 For many, Beyonce's performance of "Daddy Lessons" with the Dixie Chicks at the 50th annual CMA Awards was viewed as a refreshing, headline-grabbing success that teamed a country supergroup with one of the world's biggest pop stars.
But not everyone was thrilled about the surprise performance last week. One particularly loud objection to the presence of Beyonce at "Country Music's Biggest Night," came from multi-platinum singer Travis Tritt. 
Tritt tweeted his vehement opposition to Beyonce's performance, stating "Country music has appealed to millions for many years," and that it "can stand on [its] own."
As I see it, country music has appealed to millions for many years. We can stand on our own and don't need pop artists on our awards shows.

— Travis Tritt (@Travistritt) November 4, 2016
https://twitter.com/Travistritt/status/794407837225144320
But that was just the beginning of his rant. He continued by asking why Beyonce got the gig instead of classic country queens like Loretta Lynn.
Apparently, the CMA thinks Beyoncé is as relevant to country music as Loretta Lynn, Tammy Wynette or Patsy Cline.

— Travis Tritt (@Travistritt) November 4, 2016
To absolve himself of any accusations of racism, Tritt also claimed, "Nobody in [country music] has done more to bridge racial gaps," than he has. 
That is total nonsense. Race has nothing to do with it. Nobody in CM has done more to bridge racial gaps than me.

— Travis Tritt (@Travistritt) November 4, 2016
What is so wrong with allowing pop/rap/country/R&B/soul/gospel/bluegrass/blues or rock shows celebrating their backgrounds?

— Travis Tritt (@Travistritt) November 5, 2016
A few fellow country artists have called Tritt out. Wheeler Walker Jr. had a particularly poignant reply. He used the description of Tritt's musical style from his own Wikipedia page against him. 
https://twitter.com/WheelerWalkerJr/status/794717706557616128
Walker wasn't the only one who felt differently than Tritt. In a press room interview with the Boot following the show, beloved country belter Chris Stapleton spoke very highly of Beyonce, saying, "She's everything you want her to be. She's a classy, classy lady, and I'm proud that she could take the time to come show up."
Even The Dixie Chicks have responded to the Tritt's rant. While they didn't directly engage with their purist critics, they sent a loud and clear message to all of the "haters" by pinning this tweet to the top of their feed. 

Unsurprisingly, this isn't the first time that Tritt has feuded in the name of keeping country pure. He called out Billy Ray Cyrus in the early nineties, calling Cyrus' wildly successful single "Achy Breaky Heart" "frivolous" and explaining that he didn't want country music to turn into an "ass-wiggling contest." (We can't argue with him there.)
But unfortunately for Tritt, that ship has sailed. Maybe in twenty years time, he'll be remembered from stopping the abomination of genre-crossing collaborations from happening ever again. But probably not. 
h/t: Taste of Country