Pearl Jam and Tupac Shakur Among Those To Be Inducted Into Rock and Roll Hall of Fame
Yes, ELO, Journey and Joan Baez will also join the 2017 class.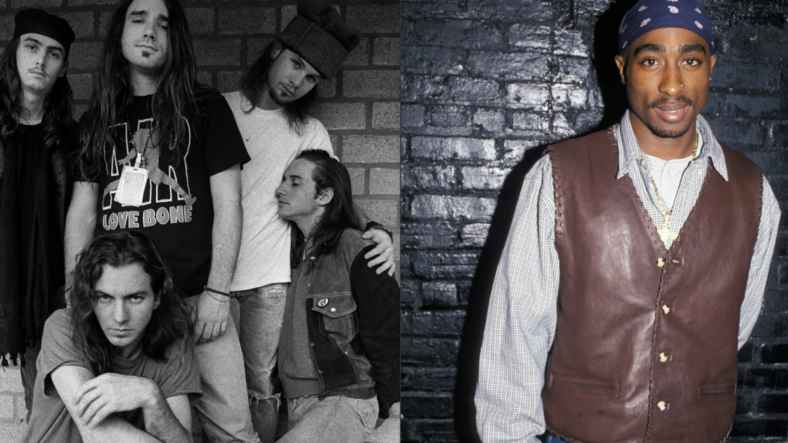 Getty
The 2017 Rock and Roll Hall of Fame class has officially been announced: Pearl Jam, Tupac Shakur, Electric Light Orchestra, Yes and Joan Baez have all been tapped for induction. Chic's Nile Rodgers, famed for work with everyone from David Bowie to Daft Punk, will get the Award For Musical Excellence.
To be eligible, 25 years must have passed since the release of an artist's first single or album. 2017 is the first year either Tupac or Pearl Jam could be considered for the prestigious honor. They will also be the very first artists to join the Hall of Fame who started their career in the 90s. 
Speaking to Rolling Stone in May, Pearl Jam guitarist Mike McCready said that "it would be a great honor" to be inducted, but was far from certain that the groundbreaking Seattle rockers would be nominated. "I would be happy about it," he said. "But you never know. I don't know their process and how they pick. It could be a couple of years from now. I mean, Cheap Trick took forever to get in. So did Deep Purple. But we're aware of it."
The official ceremony takes place on April 7, 2017 at Brooklyn's Barclays Center. You'll be able to catch an edited version of the event on HBO after the fact, and there will also be a radio broadcast on SiriusXM. Ticket details will be made available in January.
In the meantime, check out some classic videos from the 2017 inductees:
https://www.youtube.com/watch?v=FWOsbGP5Ox4