A Brazilian TV Cameraman Couldn't Stop Zooming in On This Lingerie Model's Amazing Butt
The man was just doing his job.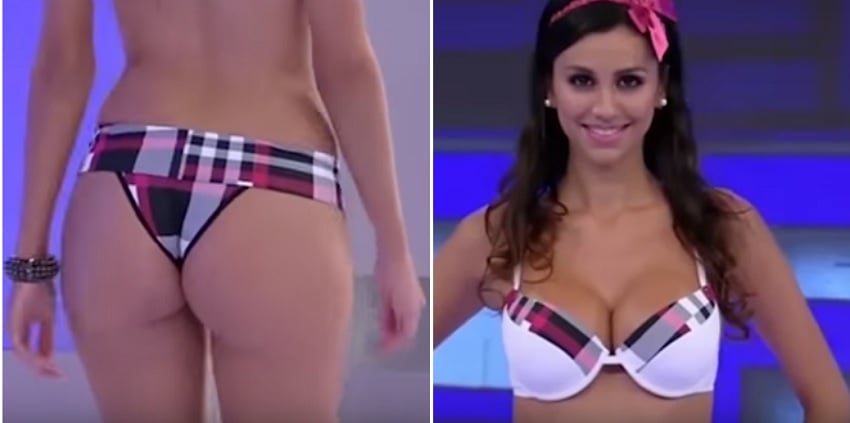 Video Stills
https://www.youtube.com/watch?v=FTxCFWPJ03Y
Superpop is a twice-weekly TV talk show that airs on Brazil's RedeTV. While it claims to be a family show, Superpop gets into some dicey discussions of subjects like porn and nymphomania. It also apparently parades models across the set sometimes to give viewers a look at recent trends in swimsuits and lingerie.
You'd think Superpop behind-the-scenes staff would be used to such a thing by now, but apparently one cameraman isn't jaded yet. He got a look at the rear view of one model and from the camera's steady zoom, it appears as though—just like another cameraman we recently learned of with an impressive set of boobs in his lens—he was temporarily hypnotized.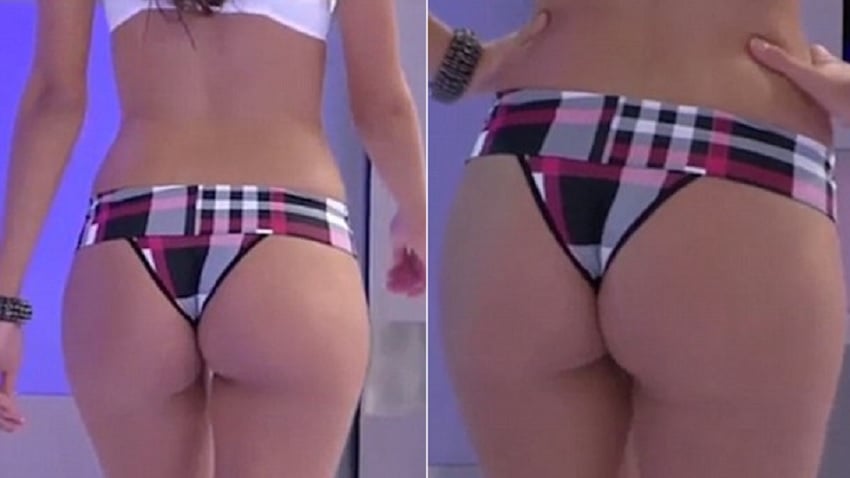 As the Daily Mail noted, the original upload of the video copped to the camera operator's priorities, stating that the technician "has no shame when he sees what he likes."
https://www.youtube.com/watch?v=xv7cQqqZqFI
This butt-centric moment isn't necessarily a new thing for Superpop, however. The show regularly focuses on Brazil's Miss Bum Bum pageant which—you guessed it—looks for the country's greatest behind. 
We don't know if this model will be a contestant in that respectable and serious competition this year, but it's clear she's already won at least one camera guy's vote.