Tyrese Gibson Talks 'F9' and Becoming a Superhero For Marvel's 'Morbius'
Gibson opens up about "Morbius", "F9", and continuing the high-octane film franchise without Paul Walker.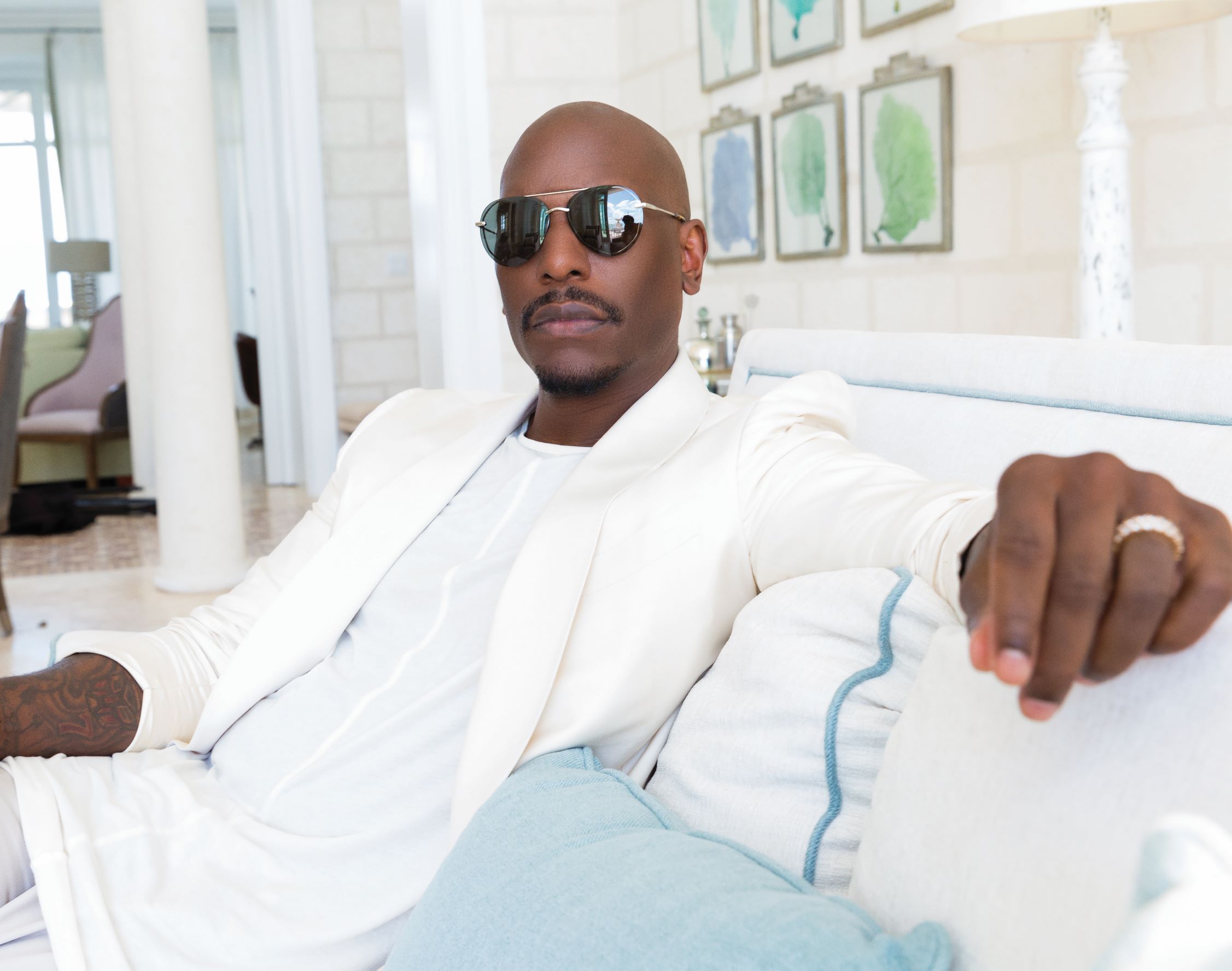 It's rush hour again for Tyrese Gibson, who is behind the wheel when we catch up with him, just where you would expect to find the guy who plays Roman Pearce in next year's Fast & Furious installment, titled F9. Actor, singer and former model Gibson has been with the franchise for 17 years, watching them come and go— Dwayne Johnson, Gal Gadot, Charlize Theron—to name just a few of the players throughout the oil and octane saga. 
New faces in F9—the release of which is delayed due to the coronavirus pandemic—include John Cena as Jakob Toretto, Cain to Vin Diesel's Abel, Dominic. "John Cena being Vin's brother and them being archenemies, it was definitely something I can relate to cause before me and my brother started getting along, it's the type of relationship we had," Gibson tells Maxim. 
"You have some dudes who have brothers who drink and smoke and play video games all day and don't want to do shit with their life. And then you got the other brother who's working his ass off, trying to make something of nothing and basically carrying the survival of the whole family on their back." 
The other guest star is Cardi B, who kept the cast in stitches. "She was a joy, man. She's just got a really big personality. The jokes are nonstop, she's very funny, great energy," he laughs, adding that Cena surprised them with his affability. "We expected him to be an asshole cause he's a wrestler and his line of work is so aggressive. We just expected him to be aggressive. He's just the nicest guy ever." 
The one regular FF cast member who wasn't there, hasn't been there since 2015's Furious 7, Paul Walker, who played Brian O'Conner, died at the age of 40 in a car accident in 2013. Every time the cast returns to the FF franchise, it's a reminder to all of them of the tragedy of that loss, especially Gibson who grew close to Walker over the years. 
"People will say Paul is not in it so why are you guys continuing? That's exactly why we're continuing cause we made the shift in my mind saying we have to do this for Paul," Gibson says. "But the biggest decision came from us talking to Paul's family and them giving us their blessing. The last movie that Paul did was '7,' and then to see Paul's father, mother and brothers at the premiere of 'Fast 8,' it just sends the message that they're fully supporting us every step of the way." 
Gibson grew up in Watts, the youngest of four raised by a single mother. His first appearance was singing in a Coke ad when he was just 15. Modeling offers followed and within a few years he was signed to RCA Records. His debut album, Tyrese, peaked at #17 in the Billboard 200. Although director John Singleton's 2001 film Baby Boy was Gibson's big-screen debut, he has built his acting career around two franchises; Fast & Furious and Transformers, in which he plays Sergeant Epps, a role he could return to again on the big screen. 
Before that, Gibson will portray superhero Simon Stroud in Morbius, based on the comic book character. Stroud is an FBI agent in pursuit of Morbius (Jared Leto), a scientist who has inadvertently injected himself with a form of vampirism. 
"My character was originally white, and they made him black. But I like to say he was a white guy who got a really good tan," Gibson jokes about Stroud, who sports a hi-tech weapons-grade arm in the film. "That arm has all kinds of special effects and powers, and that's going to mess people up when they see this movie. It's my first time ever officially being a superhero. I've done some superhero shit, but I ain't never been a superhero. I had to explain this to my daughter."
And that's where you'll find him when he's not at the wheel or running for his life from giant robots—with his daughters. "I've never known love like this before," he says. "When you have kids, it takes you to levels that you didn't even know you had. You have a bottom line that you never knew you had. You don't put up with agents and managers and entourage and family that's trying to disrespect you and take advantage of you. You just have zero tolerance for bullshit." 
Whatever love he's lost for the industry, the fans are a whole other story. "I just want to say to all of the fans and readers of Maxim, thank you for continuing to support me and stand with me and show love to me for all of these years. It's something I do not take for granted."