Tyson Fury Announces Retirement, Takes it Back a Few Hours Later
The heavyweight champ has had a wild couple weeks.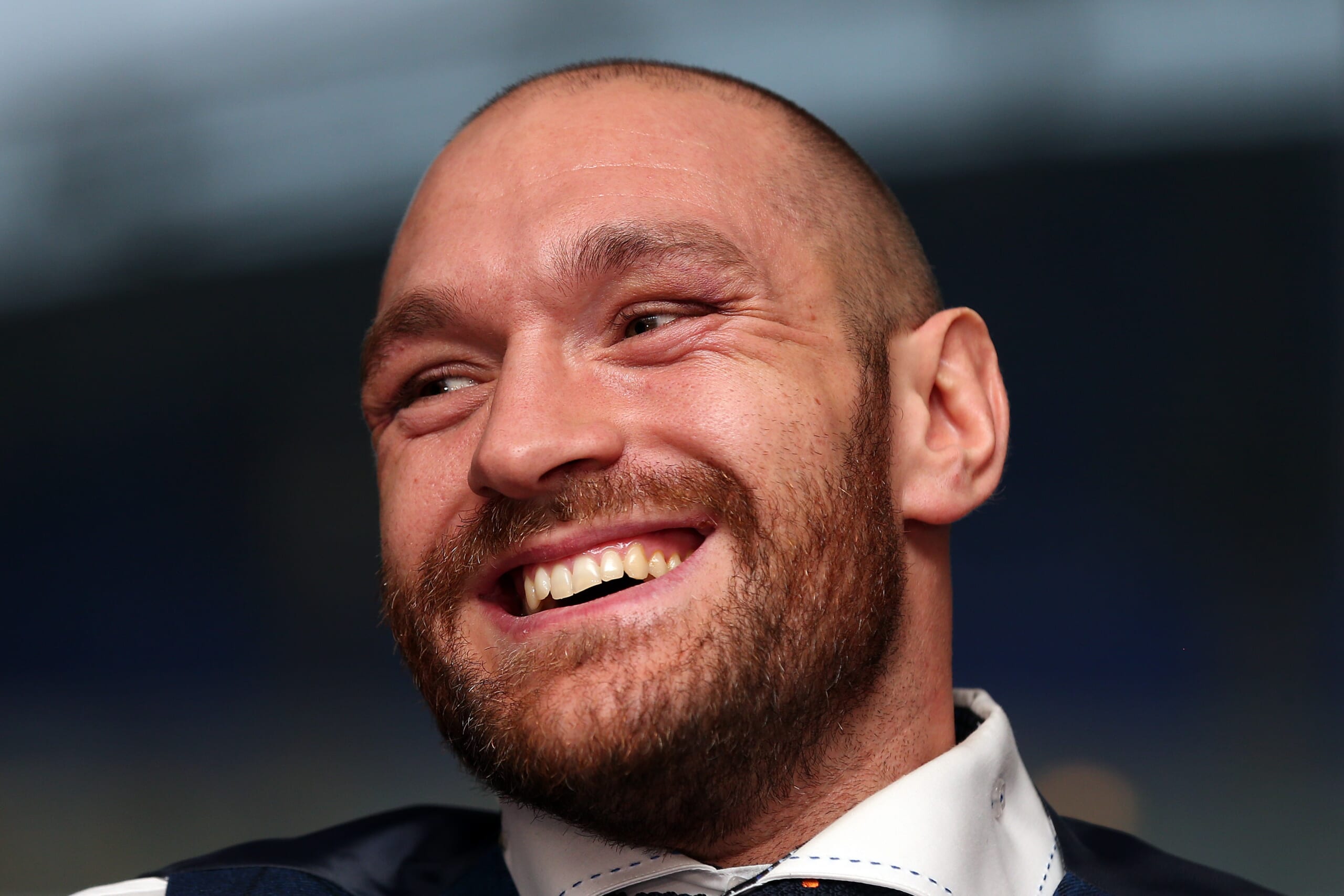 Heavyweight champion Tyson Fury announced his retirement on Twitter Monday morning with a message that only he could have sent.
Boxing is the saddest thing I ever took part in, all a pile of shit, I'm the greatest, & I'm also retired, so go suck a dick, happy days.😀😀😀

— TYSON FURY (@Tyson_Fury) October 3, 2016
A few hours later, he took it back.
Hahahaha u think you will get rid of the GYPSYKING that easy!!! I'm here to stay. #TheGreatest just shows u what the Medea are like. Tut tut

— TYSON FURY (@Tyson_Fury) October 3, 2016
Fury's meltdown comes on the heels of a pretty bad couple weeks. On September 24 he abruptly pulled out of his scheduled fight with Wladimir Klitschko because he was "medically unfit to fight," his promoter said. Beyond that, the reason Fury bowed out remained unclear. The statement from his promoter said his "condition is too severe to allow him to participate in the rematch and that he will require treatment before going back into the ring." It was only five days before the bout was set to go down.
Last Friday, a report surfaced that shed some light on Fury's "condition." Two days before he cancelled his rematch with Klitschko, Fury tested positive for cocaine. Now he could be stripped of his WBA and WBO heavyweight titles if the positive test is confirmed. He could lose his boxing license too. But in classic Fury fashion, he doesn't seem to be taking the first positive test too seriously.
This is Fury's style—brash and confident without any regard for authority. The man is a sideshow and proud of it. That's why when he announced his retirement, everyone knew it was only a matter of time before he took it back. Turns out, that time was three hours.
One person happy with Fury's flurry of failures is Klitschko. Sure, he's pissed that his fight keeps getting pushed back and he's lost nearly a year at the end of his career to a maniac in a Batman costume. But he must be thrilled to be rid of Fury. Now he's just hoping to fight before the end of the year.
It's increasingly looking as if he will. Klitschko could take on 26-year-old Brit Anthony Joshua in late November. That fight hasn't been made yet, but both camps are in talks and both fighters reportedly want it. The one stipulation that has been made is that the fight must be for all three heavyweight belts. Anthony already owns the IBF belt, but the the WBO and WBA titles must first be stripped from Fury for Klitschko-Anthony to be a fight to establish the undisputed champion.
If Fury does lose his belts and Klitschko-Joshua happens, the Gypsy King will be waiting.