Watch the Wild Bottle-Throwing Press Conference for Nate Diaz/Conor McGregor II
You've got to see this.
Conor McGregor and Nate Diaz's deeply bitter rivalry got even crazier Wednesday at a wild, bottle-throwing press conference. 
McGregor and Diaz were promoting their much-anticipated rematch at Saturday's UFC 202 when Diaz bolted the stage and shouted something at McGregor, who fired back by calling  Diaz's "whole team" a "bunch of crackhead esés."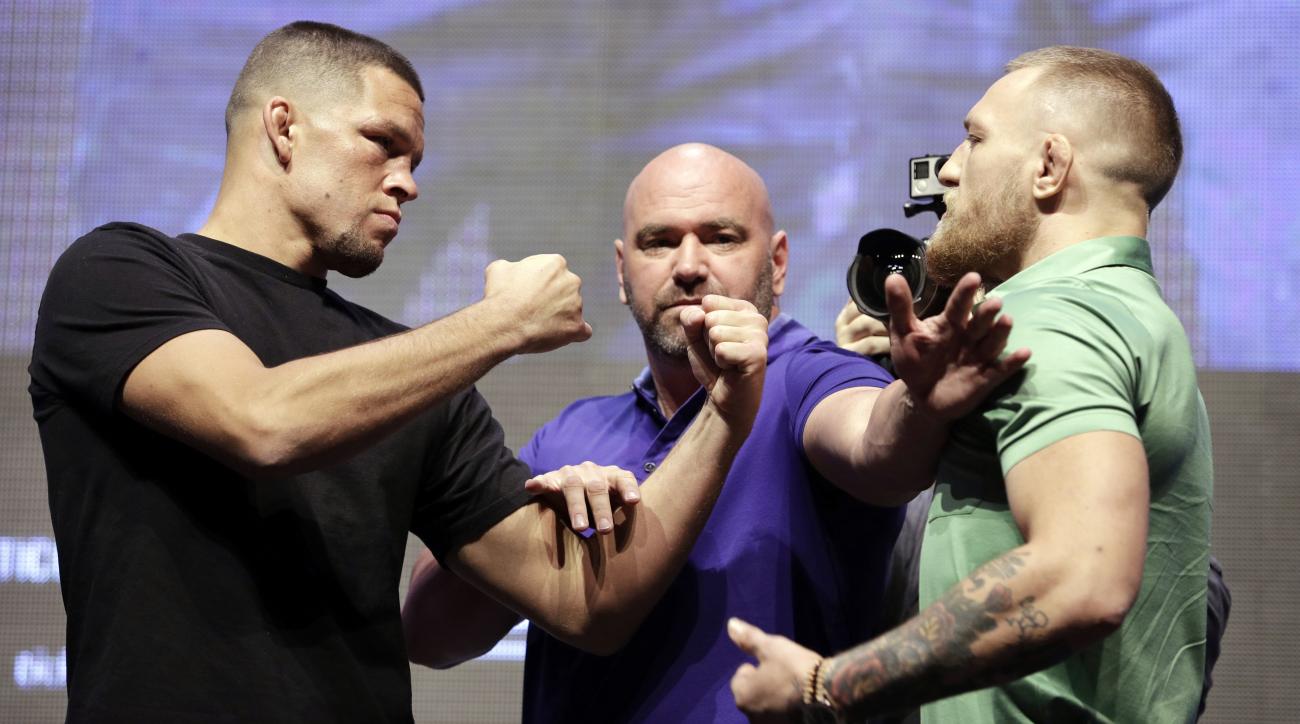 Diaz flipped McGregor off as he stormed out of the room and then threw a bottle of water at McGregor, who kicked things up a notch by hurling cans of Monster energy drink at Diaz and his posse, as Dana White pleaded for them to stop. 
Watch the video above, and let's hope all that bad blood turns the rematch into something even more entertaining. 
h/t Uproxx