Here's How to Make the Ultimate NFL Game Day Beer Brats
Perfect for your next sausage party.
There's nothing wrong with cooking brats on the grill, but this beer-poached bratwurst recipe will upgrade your next sausage party to the next level.
The recipe comes courtesy of Thomas Boemer, head chef at Minneapolis eateries Revival and Corner Table. Along with fellow culinary stars Bobby Flay and Adam Richman, Boemer has partnered with Taste of the NFL, a non-profit that has raised more than $25 million to wipe out hunger across America.
Cook up the ultimate game day beer brats by following these instructions below. You're welcome.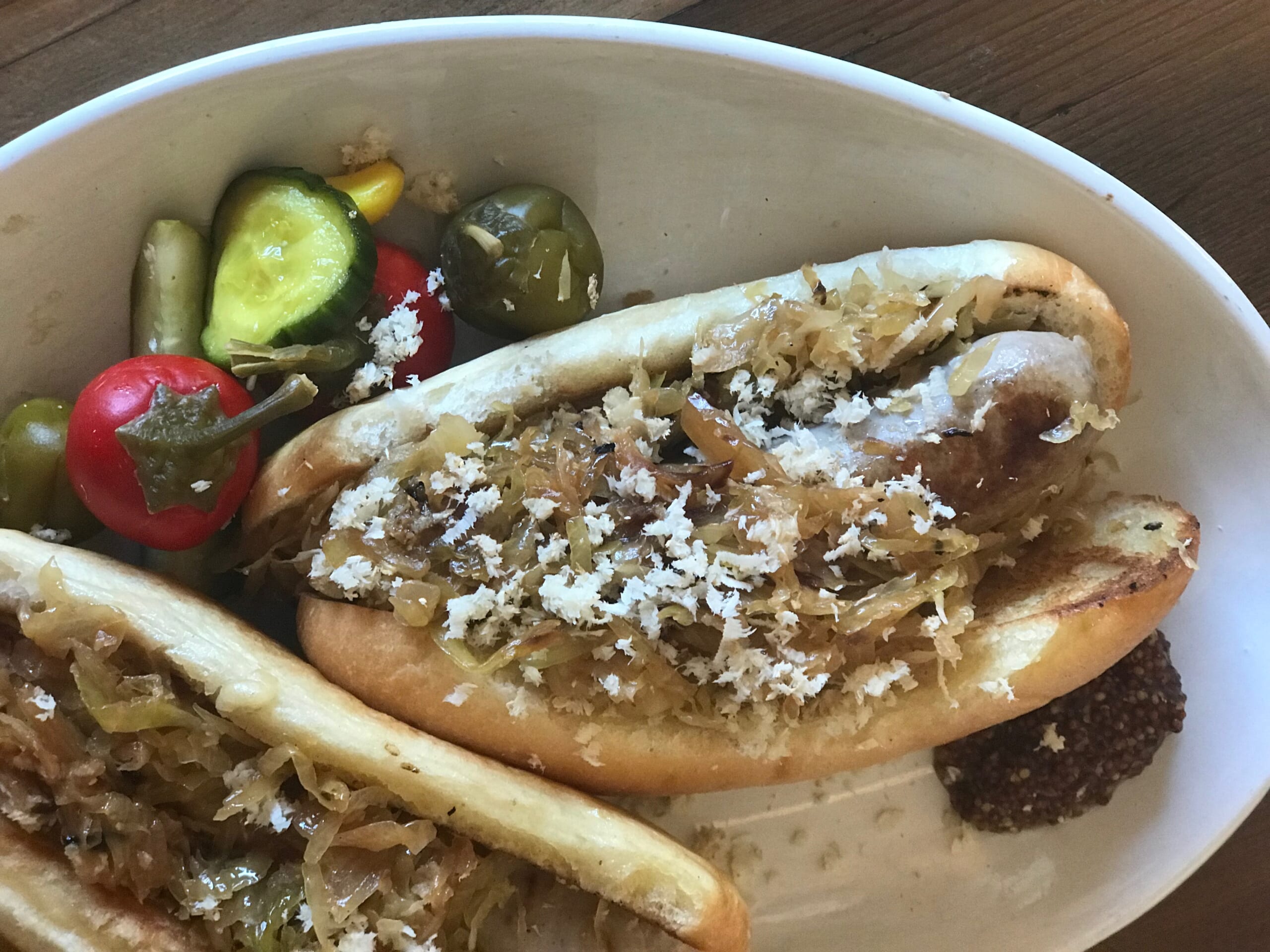 Ingredients: 
2 each large yellow onion, thinly sliced 
3 cloves garlic, crushed 
2 tablespoon brown sugar 
2 cups sauerkraut drained 
1 cup sauerkraut brine 
16 oz. beer 
12 each bratwurst (Tip: Look for a fresh bratwurst, not pre-cooked) 
12 each bratwurst buns 
1 jar hot mustard 
Fresh grated horseradish 
Instructions: 
1. Combine onion, garlic, brown sugar, sauerkraut, sauerkraut brine and beer in large roasting pan or Dutch oven.
2. Bring the mixture to a boil and cook for 10 minutes then season with salt and pepper to taste. Water can be added, if needed.
3. Add the bratwurst to the roasting pan or Dutch oven, turn the heat down to a low simmer, and cover.
4. Remove par cooked brats from the beer mixture and caramelize the outside on the grill.
5. Add to bun and top with the onion kraut mix, hot mustard, and the hottest fresh grated horseradish you can find.
And then go ahead and chow down on these bad boys.