Usain Bolt Celebrated His 30th Birthday With a Brazilian Sex Scandal
His girlfriend isn't too thrilled about these leaked pics.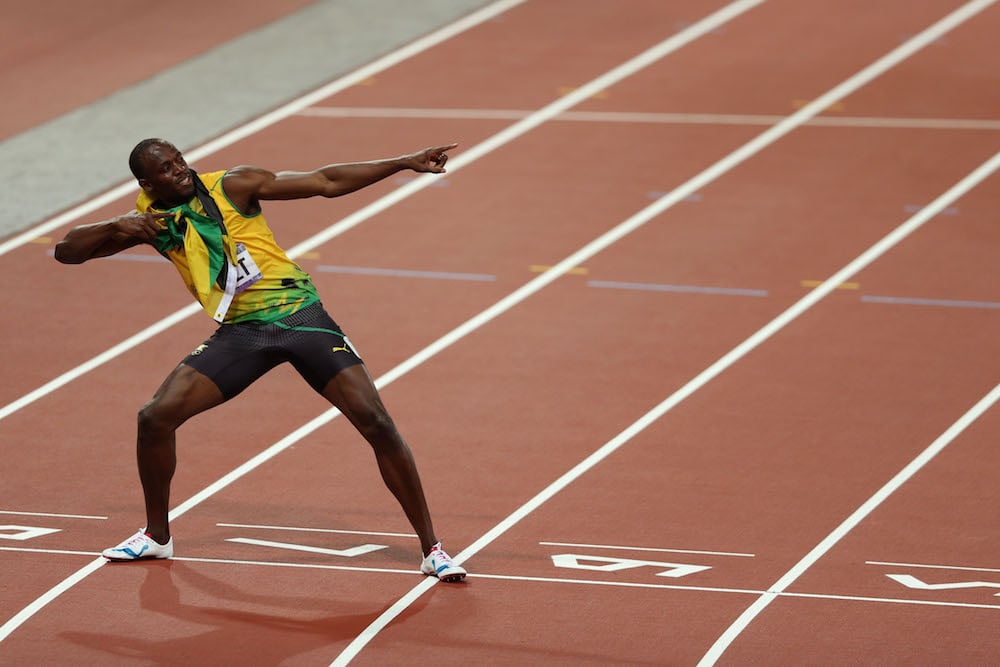 Usain Bolt had a hell of a time in Rio: he cemented his legacy by completing a 'triple triple,' he got a meme in his honor, and he even rang in his 30th birthday by romping with two beautiful locals.
Photos leaked of King Bolt in bed with a blue-eyed Carioca (wonder what they were doing there…), identified by Globo as 20-year-old college student Jady Duarte.
The photos reportedly got out after Duarte messaged them to a few friends, the press getting hold of them shortly thereafter.
" tml-embed-width="500″ tml-embed-height="502″ tml-render-layout="inline
In another, video surfaced of a curvaceous clubgoer throwing it back on Lightening Bolt, who clearly delighted in all that Brazilian hospitality at the Rio nightclub All In in Barra.
Below, an accurate depiction of Bolt after all his success in Rio, on a off the track:
His alleged long-term girlfriend, 26-year-old Kasi Bennett, isn't so thrilled. In a cryptic Twitter post, Bennett responded to a user referencing the scandal.
https://twitter.com/kasi__b/status/767489199716970496https://www.instagram.com/p/w1-5K2pzna
Usain better be preparing his apology with lightening speed.