Val Kilmer Officially Confirms He's Coming Back to Play Iceman in 'Top Gun: Maverick'
Hasn't melted yet.
https://www.facebook.com/valkilmer/posts/1976904655674566″ tml-embed-width="500″ tml-embed-height="174″ tml-render-layout="inline
Let's get this observation out of the way first: For a guy whose most famous movie role was playing a dickish role in Top Gun, Val Kilmer seems like a really nice guy. At least on Facebook.
That's where he revealed Friday that he is—yes, officially—coming back to play Iceman again in Top Gun: Maverick.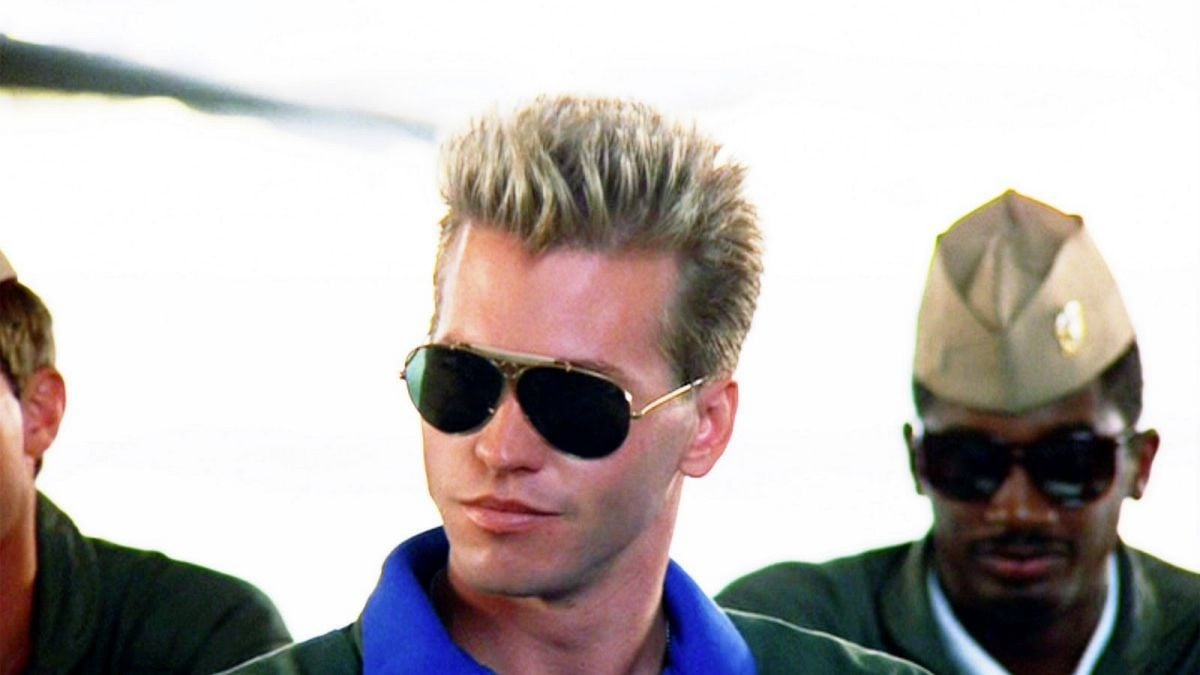 Kilmer wrote that he's "officially in the sequel to TOPGUN. I so looking forward to working with Tom, Joe and Jerry, all such unique pros," and his Facebook fans and followers responded. 
One wrote that she's not paying full ticket price "to see this movie if you're not recreating the volleyball scene in the shorty shorts." 
Kilmer replied, "I can't comment on the screenplay but we all know what we want to see!"
It was pretty much official that Kilmer was coming back in early June, but his FB status was the first confirmation we've had from him that they're definitely getting the old gang back together
Movieweb notes that this is actually kind of a touching comeback for the star:
…The actor recently started talking about his battle with throat cancer after denying reports for a number of years. Kilmer is now cancer-free, but surgeries on his throat have taken their toll on the actor's voice and his tongue is often swollen. He appeared on former Sex Pistols guitarist Steve Jones' radio show recently in Los Angeles and had a raspy slur that was at times hard to understand. However, Kilmer revealed that he was going through speech therapy and was confident about getting his voice back to where it used to be. Jones even admitted that Kilmer's voice had dramatically improved since the last time that they had spoken.
The more we hear about Maverick, the less it feels like a completely unnecessary sequel. In fact, it may be perfectly timed, given how the military and air warfare have changed.
Even if their characters ended up being friendly (or frenemies) at the end of the original movie, it might be fascinating to see how that's evolved over time. Did Ice mellow? Did Maverick mature?
We'll find out when Top Gun: Maverick premieres July 12, 2019.
[MovieWeb]