With Holly Holm's Loss, The UFC Women's Bantamweight Division Is Now Even Crazier
Valentina Shevchenko is the volatile division's latest badass.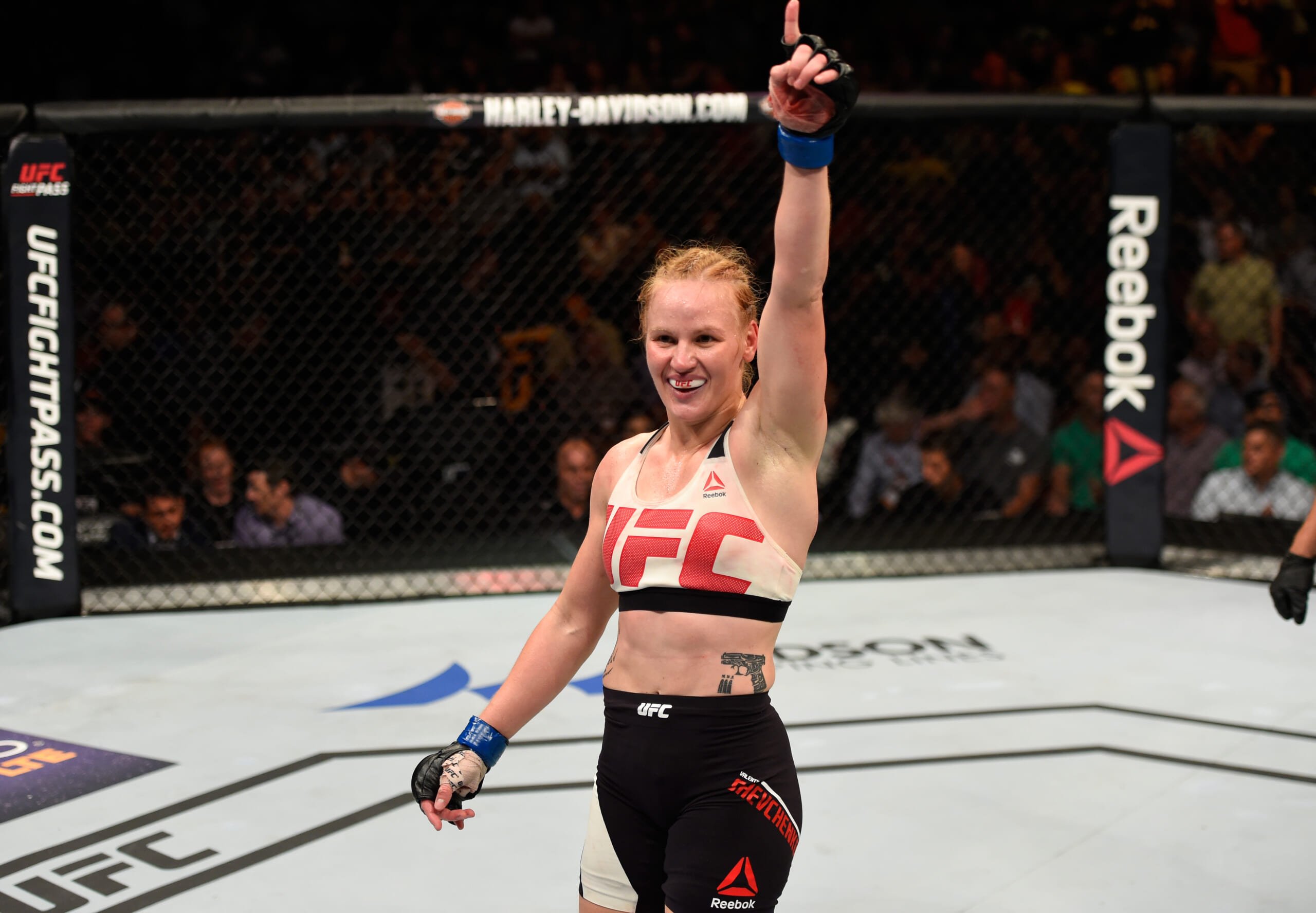 If you knew nothing about the UFC women's bantamweight division going into Saturday night's UFC on Fox 20 main event, you would have thought Kyrgyzstan-born Muay Thai maniac Valentina Shevchenko was the former champ, not Holly Holm. 
Shevchenko spent five rounds brutalizing an overmatched Holm before she emerged as the winner by unanimous decision, the latest shocking result in a weight class that has been full of upheaval since last November, when Holm took the belt off of Ronda Rousey. In the past eight months, Holm lost the belt to Miesha Tate, who promptly lost it three weeks ago at UFC 200 to Amanda Nunes.
https://www.youtube.com/watch?v=EbV2ZKOwC8g
Now the two hottest fighters in the division are two women who were on very few radars this time last year—Nunes, the current champ, and Shevchenko, who's 13-2 in her pro fighting career. Oh, and Shevchenko's last fight? A loss to Nunes at UFC 196. 
It's hard to tell if this is good for the UFC or not. On one hand, the unpredictably of the division makes every fight exciting and demonstrates the incredible depth of the women's 135-pound division. 
On the other hand, consistent upsets by lesser-known fighters does little for the division's drawing power. It's hard to imagine Nunes vs. Shevchenko on a main card. And now re-matches that would have been highly anticipated—Rousey vs. Holm II, Tate vs. Holm II—don't seem all that exciting anymore.
All of this turmoil is only heightened by the lingering mystery surrounding Rousey's return. Assuming she comes back, will she still have the fire that allowed her to hold on the belt for more than 1000 days? 
And who will have that belt when she's ready? Right now, all signs point to Madison Square Garden, where UFC will hold an event on November 12. That would mean Rousey vs. Nunes as the next title fight in the weight class.
And if the past few months have taught us anything about this weight class, it's that whoever's wearing the belt on the way in to the cage, won't be wearing it on the way out.