Check Out Mysterious New Images and Video From the Set of 'John Wick 3: Parabellum'
Someone doesn't make it out alive.
John Wick 3: Parabellum
" tml-render-layout="inline
Social media isn't great for John Wick 3: Parabellum's on-set secrecy. In addition to snippets of on-set video provided by crew, New Yorkers with smart phones are on rooftops are capturing interesting moments during the NYC shoots, including the video above, 
It appears to suggest Laurence Fishburne's proto-Morpheus character The Bowery King bites it at some point, releasing one of his signature doves just before the attack. 
Another interesting video suggests one of what are probably many moments of peril for Wick himself, like the one below.
" tml-render-layout="inline
Wick looks seriously injured, barely hanging on, as a helmeted assassin recovers from a motorcycle wreck and calmly approaches, prepared to straight-up execute our hero.
After all, the basic plot of Parabellum is that the entire underworld of assassins is out to take Wick down after he broke the hardcore rules of the Continental, a retreat where paid killers aren't allowed to do business.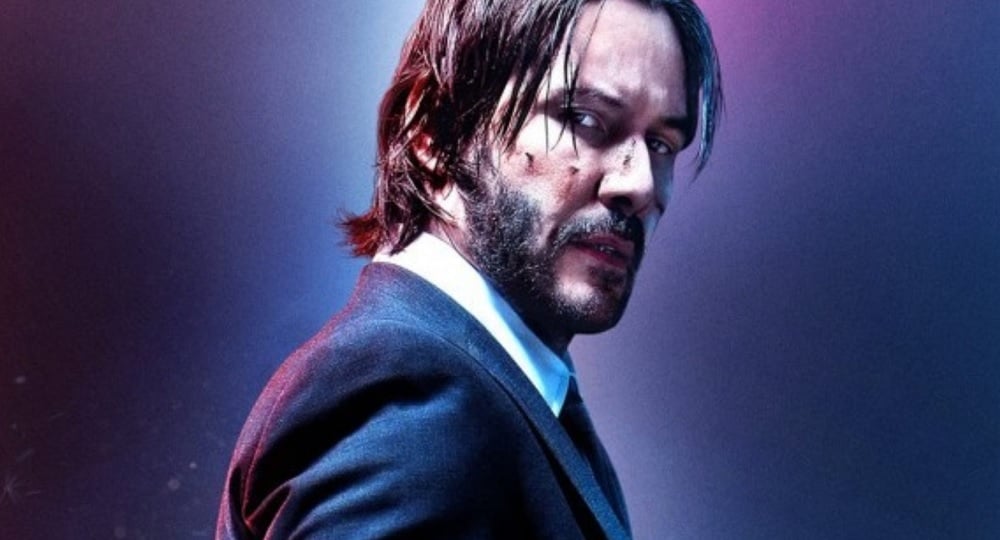 Movie Web has the details on Wick 3 casting as well as some interesting guesses about finer details of the story itself:
John Wick 3 introduces Halle Berry as a new assassin named Sofia. While it was originally thought that she would be a villain, she's actually a Wick ally as well. In addition to Berry, John Wick 3 also features Anjelica Huston as The Director, Mark Dacascos as Zero, Jason Mantzoukas as Tick Tock Man, and Asia Kate Dillon as The Adjudicator. Most of the details of the third installment in the John Wick 3 are under wrap, but director Chad Stahelski promises a more intense movie while also revealing why they're all chapters.
There have been plenty of other glimpses into what's happening as the third Wick movie comes together. Check out some more below, including what appears to be a much closer look at the scene on the roof involving Fishburne's character.
" tml-render-layout="inline
" tml-render-layout="inline
" tml-render-layout="inline
" tml-render-layout="inline
We have to admit, the Wick films have been such a kick in the ass we can't wait for this one, which will move on to locations around the world after completing shoots in New York. 
Mark the calendar, then, for the premiere of John Wick 3: Parabellum on May 19, 2019.