Cause of Death Revealed For Pantera and Hellyeah Drummer Vinnie Paul
A severe heart condition contributed the rocker's passing by natural causes.
Getty Images
A coroner's report has determined that Pantera and Hellyeah drummer Vinnie Paul died of serious heart complications.  
Dilated cardiomyopathy, a condition in which an enlarged heart cannot properly pump blood, and severe coronary artery disease were identified as major contributors to Paul's passing by natural causes, according to Las Vegas' KTNV. He died in his Las Vegas home on June 22, 2018 at age 54. 
"Vinnie" Vincent Paul Abbot co-founded Pantera with his brother, guitarist "Dimebag" Darrell Abbott, in 1981. The Texas-bred heavy metal band gained widespread notoriety among rock fans after vocalist Phil Anselmo joined in 1987. Pantera went on to earn four Grammy nominations and release nine albums that broke into the Billboard 200.
After Pantera, the siblings formed and played in Damageplan until Darrell Abbot was tragically killed by a crazed fan during a a concert in 2004. 
In 2006, Paul joined the metal "supergroup" Hellyeah featuring Mudvayne singer Chad Gray and Nothingface guitarist Tom Maxwell. He recorded five albums with the band, the most recent being 2016's Undeniable.
"I just want to personally thank everybody out there that's always supported me in every band I've ever been in," Paul said in a tribute video posted to the Hellyeah Facebook page after his death. 
" tml-embed-width="560″ tml-embed-height="315″ tml-render-layout="inline
"To me, it's amazing to have another career after what happened to my brother and him being taken away from us. I just want to give you guys the big love right back at you. Thank you for all your support." 
Hellyeah vocalist Chad Gray expressed gratitude to his late bandmate in another Facebook post. 
" tml-embed-width="500″ tml-embed-height="708″ tml-render-layout="inline
"I just want to say thank you Vinnie Paul!" Gray wrote. "For saving my life, for your music, for your endless generosity, for accepting me into your life, for creating our music that touched people, for being proud to be in hellyeah and for always treating me like a brother and more importantly for treating me like a friend." 
Paul was buried alongside his brother and mother at a private funeral in Texas on June 30th, according to Rolling Stone.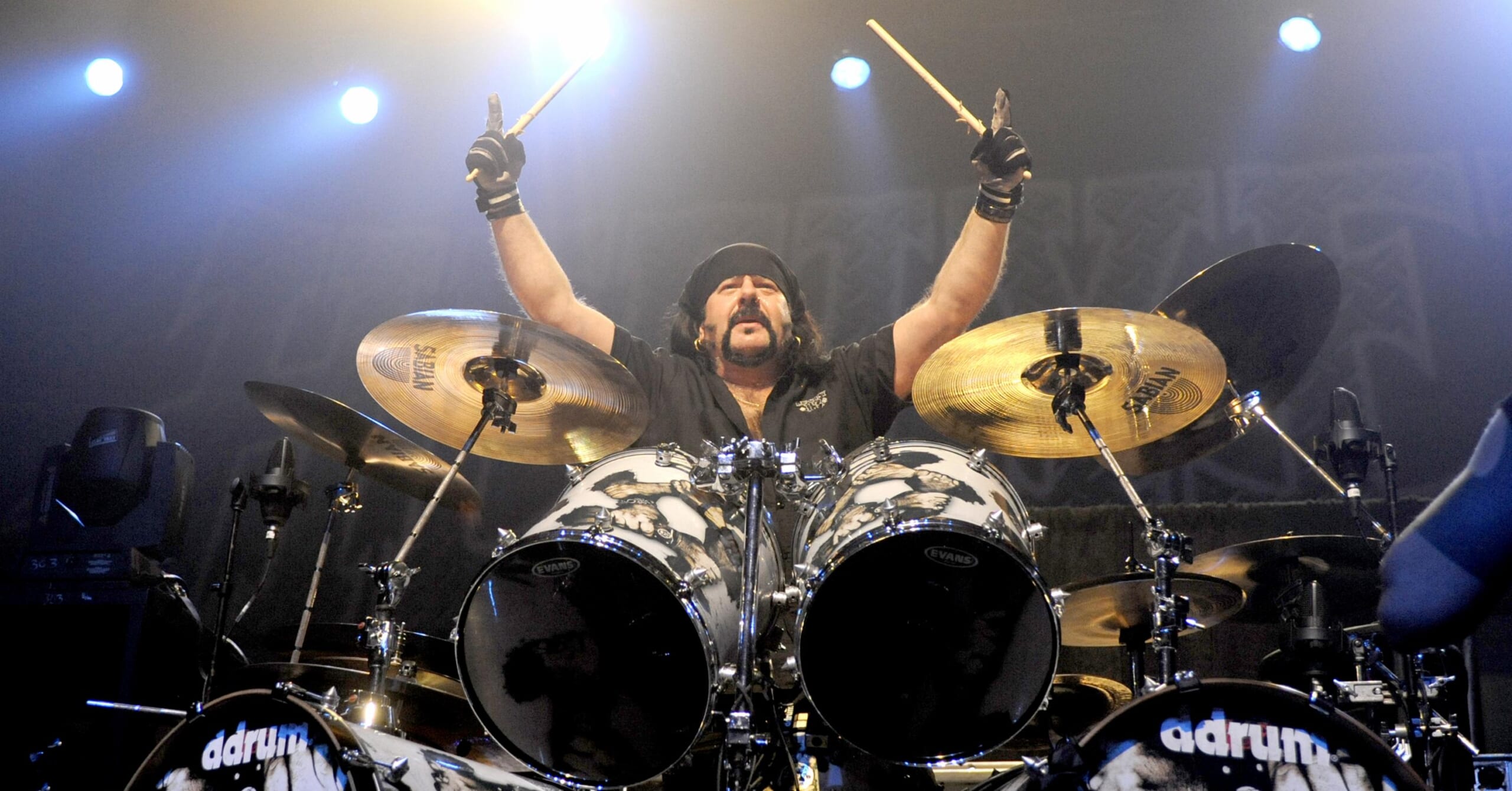 RIP.