Vodka Ice Cream Now Exists, And It Will Actually Get You Buzzed
Thank you, science.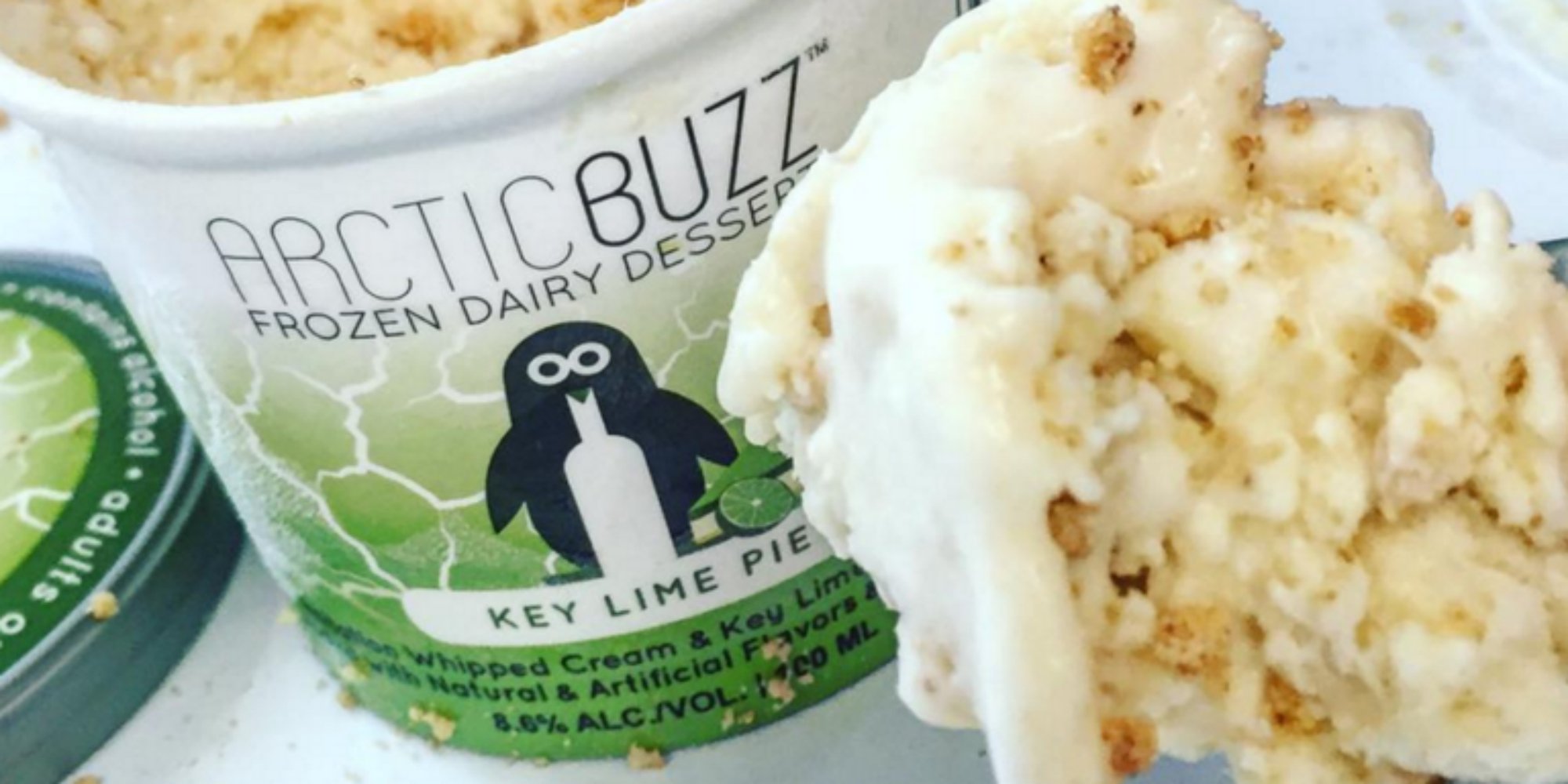 In certain parts of the world, some very smart people have been infusing ice cream with booze for a long, long time. Some countries like to douse scoops of ice cream with strong fruit liquors, or blend them together for a deliciously alcoholic milkshake.
Finally, ice cream companies caught on to this incredible trend, and Häagen-Dazs recently came out with a line of boozy ice cream that includes sensational flavors like 'Whiskey Chocolate Truffle' and 'Rum Ginger Cookie,' but sadly, the flavors are only available in Canada at the moment. So sad for everyone who doesn't live in Canada.
" tml-render-layout="inline
Lucky for us, though, a Baltimore-based company called Arctic Buzz just released a line of six different vodka ice creams, so that we can all have our dessert, and get fucked up, too.
" tml-render-layout="inline
The boozy flavors include Coconut, Key Lime Pie, Cookies and Cream, Chocolate, Raspberry, and Vanilla, and Arctic Buzz gets their vodka from a local distillery that makes artisan flavors, like raspberry vodka for the raspberry ice cream, so that each batch is perfectly laced with the perfect booze.
If you're worried that these flavors are weak as fuck and won't actually get you turnt, let me put your mind at ease. The alcohol content of the flavors vary between 8.6 and 8.9 percent, meaning it's almost like a glass of dessert wine. And if you eat an entire pint, you'll definitely have a little buzz going on. Nice.
Sadly, Arctic Buzz is only available in liquor stores in Maryland, which isn't much better than the boozy Häagen-Dazs only being sold in Canada. Thankfully, though, they're hoping to expand soon, and judging by how boozy and delicious these flavors sound, I'm expecting that expansion to happen lickety-split. 
H/T: Cosmopolitan