A Fired 'Walking Dead' Creator Had Some Harsh Words to Say About AMC
It's a hot mess.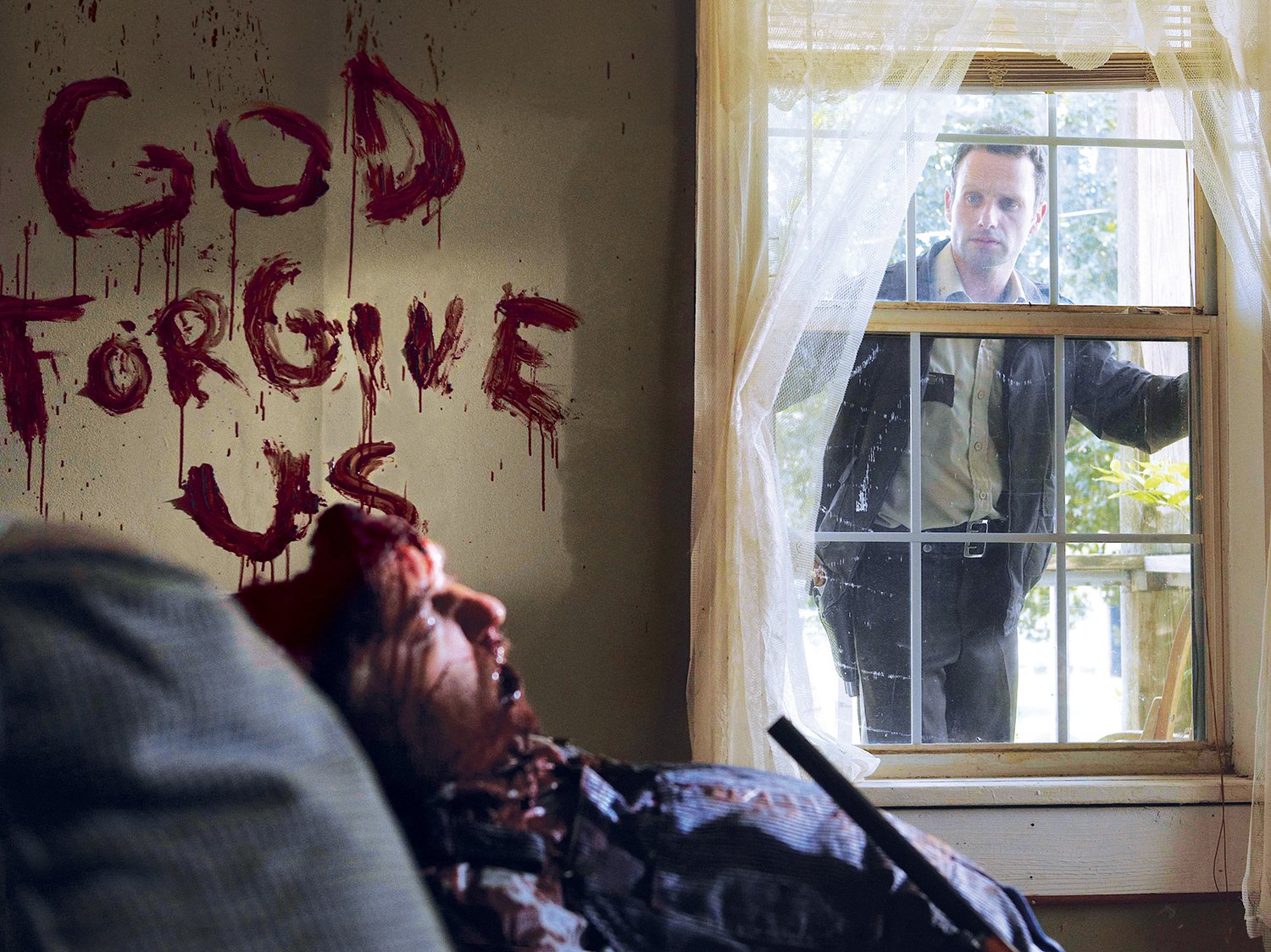 Walking Dead creator Frank Darabont, who was fired by AMC in the middle of Season 2, has given his side of the story via a recently unsealed deposition in his breach of contract lawsuit against AMC.
Darabont clearly has some bad blood towards the basic cable network, which he says made a significant and, in his view, unjustified budget cut to the uber-successful zombie drama and pocketed tax cuts.
"I remember Joel Stillerman [president of original programming and development for AMC], in a meeting in my office, when we were all discussing the issues of the upcoming season," Darabont said in his deposition, which was published in part by The Hollywood Reporter."We said to him, 'Surely that the success of the show, which, by the way, you guys are bragging about because we keep getting e-mails saying, 'Hey, we're breaking viewership records in 120 countries around the world by hundreds of percent, in some countries by over 1,000%,' at the same time we're hearing how successful the show is for you, you're telling us that this, this budget issue is not going to budge at all. And he said, 'The success of the show has no bearing on this discussion,' in a rather icy manner."
Among multiple conflicts Darabont had with AMC, there was disagreement about whether the network supported his decision to delay the scripts for the second half of The Walking Dead season 2, so that he could focus on reworking a sub-par episode a director had turned in. According to Darabont, he ran the decision by Susie Fitzgerald, AMC's vice president of scripted programming. Fitzgerald allegedly said, "Absolutely I agree with your assessment. You have to do the crisis management. I understand that that's going to delay those scripts coming in by three weeks." She later denied having the conversation, according to his testimony. "She out and out just lied to my face in front of everybody," Darabont said.
"They're on a zombie show," a source told the Hollywood Reporter. "They are all really easy to kill off."
Darabont also testified that AMC invented a reason for firing him, claiming that he failed to have regular "tone meetings" with Walking Dead episode directors, to ensure that everyone was on the same page before shootings. Darabont insisted that he had tone meetings with every director of the season.
Shortly after his firing in the summer of 2011, other Walking Dead staff appeared to be privately on the show creator's side, and were critical of AMC in off-the-record interviews given to The Hollywood Reporter. The sources spoke of a climate of fear on the show, one in which AMC executives were "terrorizing" the show's cast in order to keep them from speaking publicly in support of Darabont.  "They're on a zombie show," a source told the Hollywood Reporter. "They are all really easy to kill off."
In any event, AMC is standing its ground against Darabont's claims that he is owed millions in profits. In a statement to the Hollywood Reporter, a representative said: "Frank Darabont has made it clear that he has strong opinions about AMC and the events that led to his departure from The Walking Dead. The reality is that he has been paid millions of dollars under the terms of his contract, which we honored, and we will continue to vigorously defend against this lawsuit."