Lennie James Leaving 'The Walking Dead' For 'Fear the Walking Dead'
Here's what Morgan Jones' crossover means for fans of the show.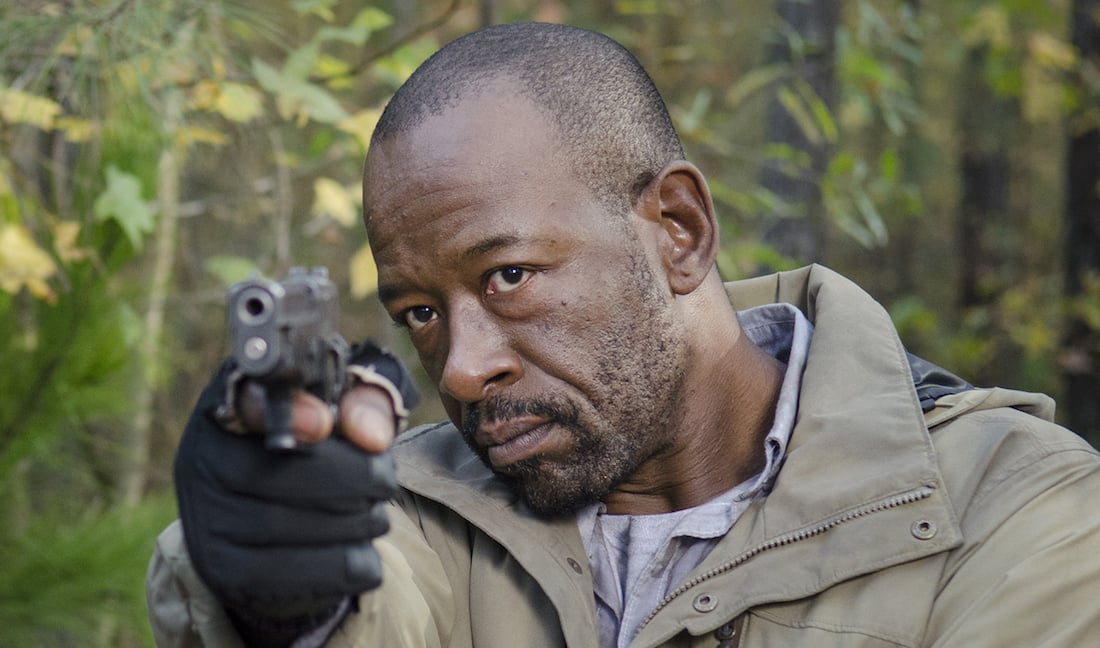 After teasing at New York Comic Con this summer that a character from The Walking Dead would cross over into its prequel series Fear the Walking Dead, show runners have announced who that character will be.
Fan favorite Morgan Jones, played by British actor Lennie James, will walk over to the other side in its fourth season. He is currently featured on Season 8 of The Walking Dead, now airing on AMC.
Showrunner Scott M. Gimple said in a statement, which was read during a recent episode of Talking Dead by host Chris Hardwick, that Morgan wouldn't be axed off The Walking Dead entirely.
"Even though Morgan is going to be featured on Fear, he has a lot of story left on The Walking Dead," the statement said.
"Morgan's arc on The Walking Dead Season 8 positioned him for the story on Fear. It was also important to see Fear's world and characters through new yet familiar eyes."
https://www.youtube.com/watch?v=9DNsrVuBObA
Variety speculated what that may mean for the viewers: 
"It is unclear if his character will be killed off the parent program, though it is known that the Fear is currently earlier in the timeline than Walking Dead. It is therefore possible that Morgan's experience on the companion show will be a flashback for his character, filling in the time he was missing from the main series."
Still, his days on The Walking Dead appear to be numbered. Lennie James said on Talking Dead that he will no longer be a core cast member.
https://www.youtube.com/watch?v=-tpeZVX3dTg
"The hardest part of it from beginning until now has been leaving The Walking Dead.—leaving that cast and leaving that crew," James said.
"And I've said my goodbyes to the cast and stuff, and I've said my goodbyes to the crew."
https://www.youtube.com/watch?v=IIbF-wkS9No
While The Walking Dead is currently in its eight season on ABC, Fear the Walking Dead wrapped up its third on October 15. James's first day on the set of Fear the Walking Dead is Monday, November 27.