Here's Your First Look at Negan (and His Deadly Bat) From 'The Walking Dead' Season Finale
"Hi. I'm Negan."
https://vimeo.com/160245864″ tml-render-layout="inline" tml-embed-thumbnail="http://i.vimeocdn.com/video/562184875_1280.jpg
In the current season of The Walking Dead, only one thing is certain: Negan is going to beat someone to death with a baseball bat covered in barbed wire.

This is going to be great, of course. We were thrilled when we learned Jeffery Dean Morgan had been cast as the notoriously vicious and profane baddie, and we can't wait to see Morgan up the stakes in an increasingly wider (and more dangerous) post-apocalyptic world. But at this point, we're still not sure who's going to eat it at the end of Negan's beloved bat Lucille. Will it be Glenn, spared from death already but destined for disaster in the comics? How about Daryl, who's not even supposed to be in the series anyway (he doesn't exist in the comics). Or maybe Carol? Who knows.

Here's what we do know: The international trailer for this season's finale gives us our first look at both Negan and Lucille, and both of them look ready to completely fuck up Rick and co's world: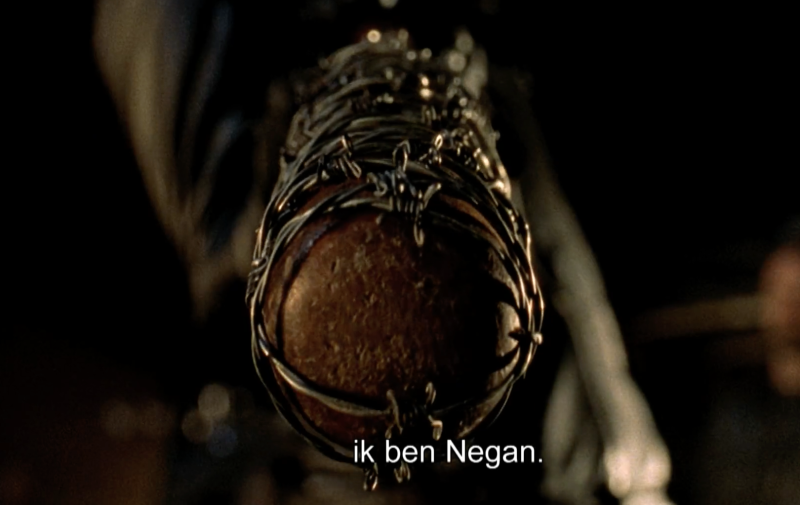 I'm sorry, was that a shiver of anticipation you just felt? Us too, but don't freak out yet: Complex notes that AMC shot two different versions of the finale, one laden with Negan's characteristic profanity and one without. We're not sure which one American audiences will see, but we're definitely tuning in to find out.
h/t Complex