Norman Reedus Knows Who Died on the Infuriating Season Finale of 'The Walking Dead'
"It's gut-wrenching."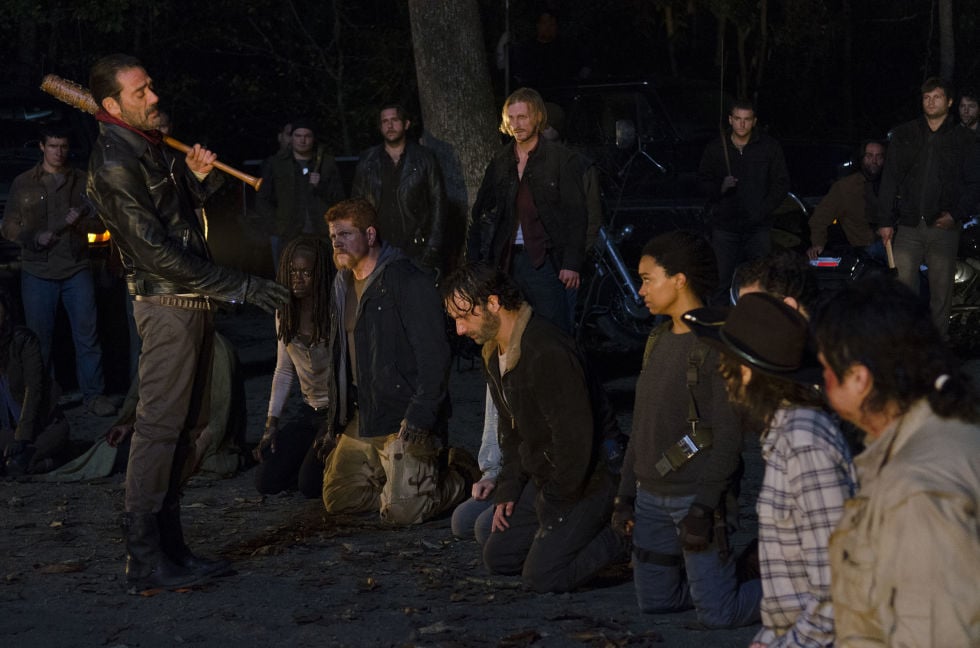 It's not just Walking Dead fans who are furious over the cliffhanger season finale of the post-apocalyptic zombie drama. According to Digital Spy, not even the cast of the show knows who met their maker at the end of Negan's barbed wire baseball bat on Sunday.

Well, nobody except for Daryl Dixon, that is. Actor Norman Reedus told The Today Show that he knows which member of Rick's group dies in the infuriating cliffhanger — but he isn't saying.

"I know what happens, and it's gut-wrenching to me," he said, arguing that a beloved character's death wasn't the real focus of the episode, but the "change of power" between Rick and Negan:
I think sometimes people think our show is survivor island and 'Who's gonna eat it this week?', but it's not, and that episode was to show the change of power. Rick goes into that episode real confident, and he comes out of it broken."
What a damn dirty tease. While this seems like a convincing enough explanation (we guess), Walking Dead fans would probably disagree. After all, thousands are petitioning AMC to reveal clarifying details ahead of the show's season 7 premiere. And honestly, we can't blame them.