Season 8 of 'The Walking Dead' Premiered Last Night, And It Was Just As Crazy Violent As You'd Expect
The internet pretty much went nuts.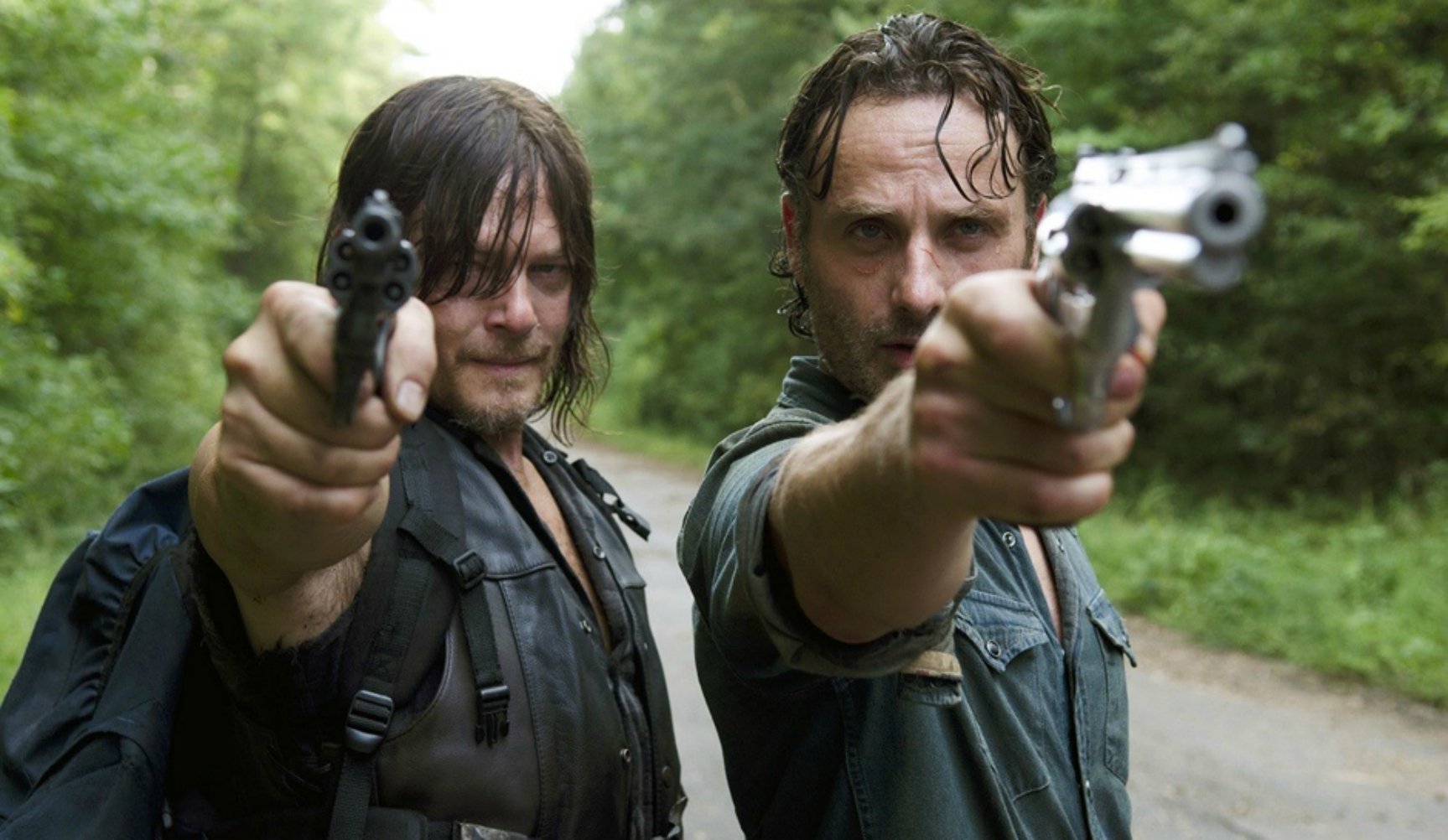 After season 7 ended on a cliff hanger, with Maggie, Rick, and Ezekiel making a speech in which they promise a massive war against Negan and his group, AMC's The Walking Dead returned with its season 8 premiere last night, and some people were super stoked about it.
https://twitter.com/cstace1/status/922263297965125634
Others, however, definitely weren't as excited, and thought the episode was exactly what the eighth season of a hit TV show would be: Out of ideas for original, riveting content.
https://twitter.com/Kelvinho3/status/922448513828642817
The Walking Dead needs to die already. I stanned over it until midway thru season 5. It's been blargh after that.

— Patrick Kennan for President (@xKENNANx) October 23, 2017
https://twitter.com/TheWalkingNews/status/922272308458336261
The episode, titled "Mercy," wasn't just the season 8 premiere — it was also the series' 100th episode, which is a big deal for a TV show. There aren't many out there that manage to keep their audiences engaged enough to produce so many episodes. 
In fact, some fans in London were so thrilled about the milestone that they had a Walking Dead parade, where they waddled through the streets dressed as zombies to celebrate the momentous occasion. 
Anyway, back to the show. And just FYI — there might be some spoilers up in here, so if you're a fan of the show and haven't watched the season 8 premiere yet, you might want to close out of this page right now.
In last night's episode, the much-anticipated war between Rick and Negan finally began, but the episode didn't exactly follow a chronological format. It jumped around from scene to scene, and at one point, we saw Rick and his buddies prepare for their attack, but then we suddenly saw a flash from the future where Rick looks like a Santa Claus who has been dragged through the depths of hell by Satan himself.
https://twitter.com/meloknow/status/922284214237536262
A bunch of other things happen and there's a lot of screaming and gun-shooting, but ultimately, we conclude at the end of the episode that Rick has won the first battle. 
Hooray. Way to go, Rick. Gold star for you.
And since Twitter is the ultimate place for people to voice their opinions on arbitrary things, here are some of the best reactions from this season's explosive premiere, where the entire episode is basically summed up with a GIF or two.