Watch Brad Pitt Cope With Rowdy, Drunk Soldiers in the Hilarious New Trailer For 'War Machine'
'Netflix Originals' could have another hit on its hands.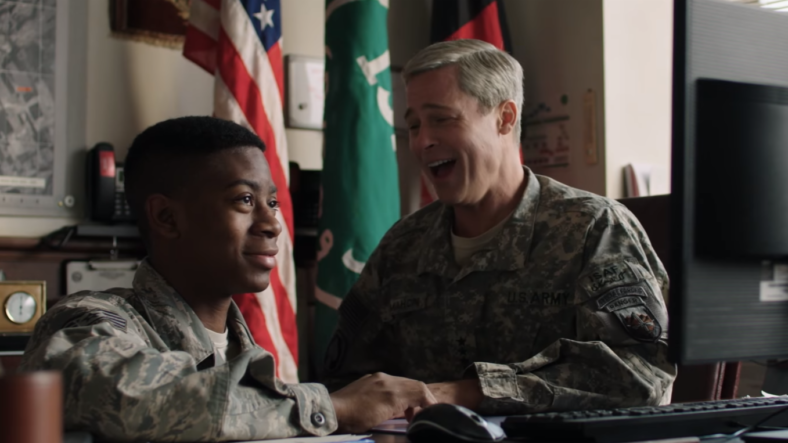 Image: YouTube/Netflix
Brad Pitt is back in military uniform to play four-star General Glen MacMahon in this new trailer for the Netflix original film, War Machine. 
Those who loved Pitt's Nazi-killing Lt. Aldo Raine in Inglourius Basterds will like his irreverent and goofy take on McMahon, the man responsible for ending the U.S. war in Afghanistan.  
The story is equal parts satire and drama and depicts McMahon's efforts to win the war while coping with his enlisted men wilding out. You know what you're getting with a voiceover that begins, "Men are imperfect creatures," over scenes of hard-partying troops. "Left to their own devices, all they really wanna do is play with their dicks and eat chicken. Men need to be led." 
Adapted from late war correspondent Michael Hastings's book The Operators: The Wild & Terrifying Inside Story of America's War in Afghanistan, War Machine was written and directed by David Michôd. 
See if Pitt's McMahon answers the call of duty when the film begins streaming on May 26th.
h/t: Rolling Stone