Why There's Already Controversy Behind the 'Ocean's 11' Reboot
The age of the gender-swapped re-make is probably here to stay.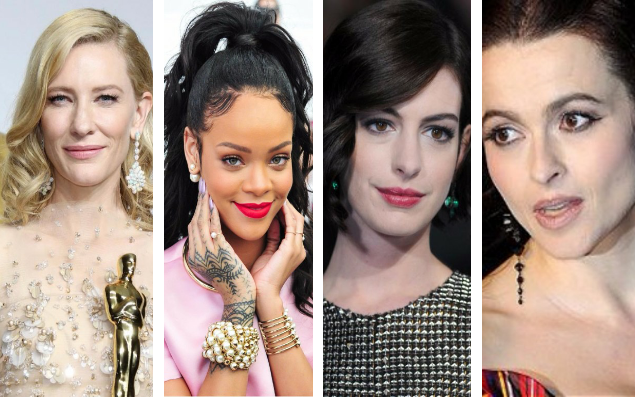 When Deadline announced the motley crew of females set to headline the Ocean's Eleven spin-off—big names like Anne Hathaway, Rihanna, Helena Bonham Carter, and Mindy Kaling—mixed reactions came in waves. Many of those reactions were ugly.
After the poorly-received Paul Feig Ghostbusters reboot it seemed like the box office had spoken and that future gender-flipped reboots might be put on hold. 
A group of the Internet's Worst seemed to hope so, and unfortunately even got the #FeministAMovie hashtag trending on Twitter, voicing negative and sexist opinions about female-led films.
https://twitter.com/cryingsjw/status/763722518800789506
Warner Bros. clearly disagrees with Twitter's angry men, but the budget and box office goals of Ocean's Ocho will be much smaller than they were for Ghostbusters, with the studio hoping to complete the film for around $70 million. That's nearly equivalent to the amount Sony is set to lose from Kristen Wiig and Melissa McCarthy's proton-packed adventure. 
Plus, with a larger, high profile cast and a plot that has no need for digitally-generated ghostly slime, Warner Bros. is banking on solid gold.
"A project insider insists that the Ocean's franchise is better poised for the gender swap than Ghostbusters given that it is a frothy heist film aimed at adults rather than fanboy-skewing action property with supernatural elements based on a movie that some now consider sacrosanct," THR noted in its original casting notice. "After all, the 2001 Ocean's Eleven, with George Clooney at the center of the caper, was itself a remake of the similarly titled 1960 movie, starring Frank Sinatra and his Rat Pack pals."
We're still two months away from the start of filming and the cast is a member shy of the necessary 8, so expect plenty more news to unfold before then. 
Just don't expect a male to fill that casting void, unless he's comfortable in a wig. 
h/t Uproxx