The 'Mad Max'-Inspired Wasteland Weekend Is Our Favorite Apocalyptic Party
This wild desert festival featured crazy cars and badass beauties straight out of "Fury Road".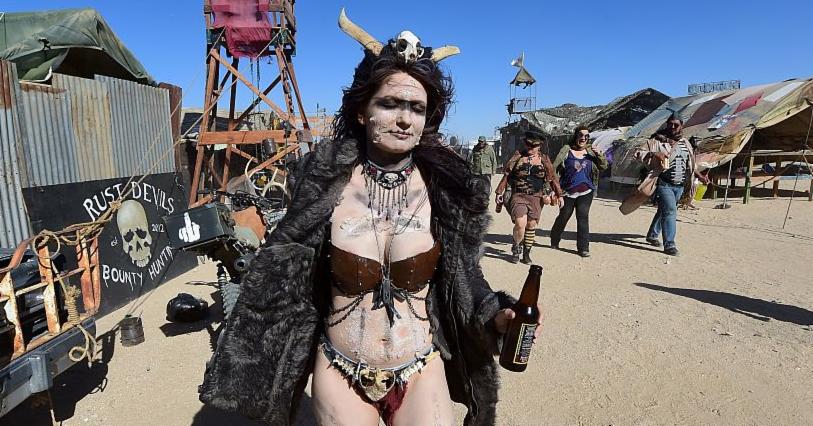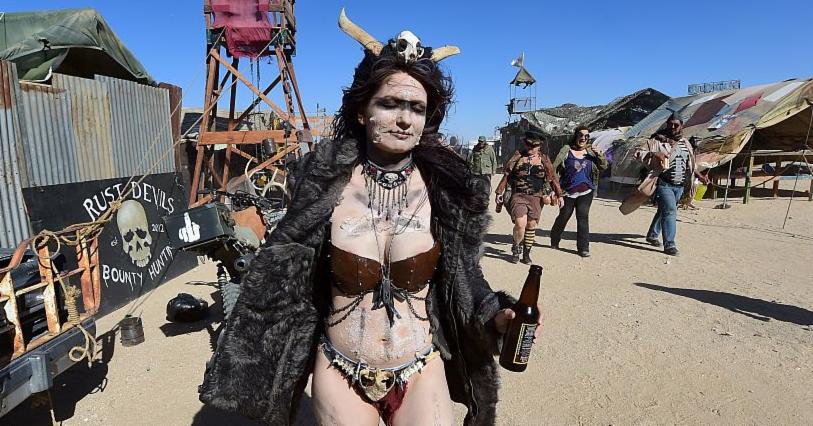 If heading out to the Mojave Desert dressed like a lost extra from Mad Max is your thing, you probably already know about Wasteland Weekend—"the world's largest post-apocalyptic festival."
We learned about this grubby cousin to Burning Man in 2015, but it's been going on since 2010. It's a big, wild party for adults who love the idea of getting drunk and dancing to bands and DJs in a setting designed to make them feel like they're at the last party on Earth—and it isn't just for young Mad Max fanatics, either. 
Joseph Hileman, a 52-year-old who works in security, told the Daily Mail that he would "probably be the oldest person" in attendance when he first went, but it was hard to resist what Hileman said he views as a "chance to get away from the regular rat race life and have fun." 
It's probably fun for Hileman and many others in part because the 2000 or so attendees also include—much like Burning Man—models and cosplayers who make even desert goggles and dirty, ripped old camo look good. A search of Instagram's #Wastelandweekend-related tags yields ample evidence:
https://www.instagram.com/p/BKqvOPJhOlHhttps://www.instagram.com/p/BKoJ4Lng60e
This year's Wasteland Weekend kicked off Thursday and it will last through Sunday, as long as the dust storms allow.
Start nailing studs to old leather vests and collecting Army-Navy salvage gear right now if you're thinking about making it late this year or planning for 2017, when it will likely take place again at the end of September.
If nothing else, you can look at it as rehearsal for the real thing, minus the murder and cannibalism. 
h/t Daily Mail