Watch This Awesome Supercut of David Lee Roth Doing Karate Kicks
Diamond Dave's ridiculous kicks make it hilarious—but his yelps make it immortal.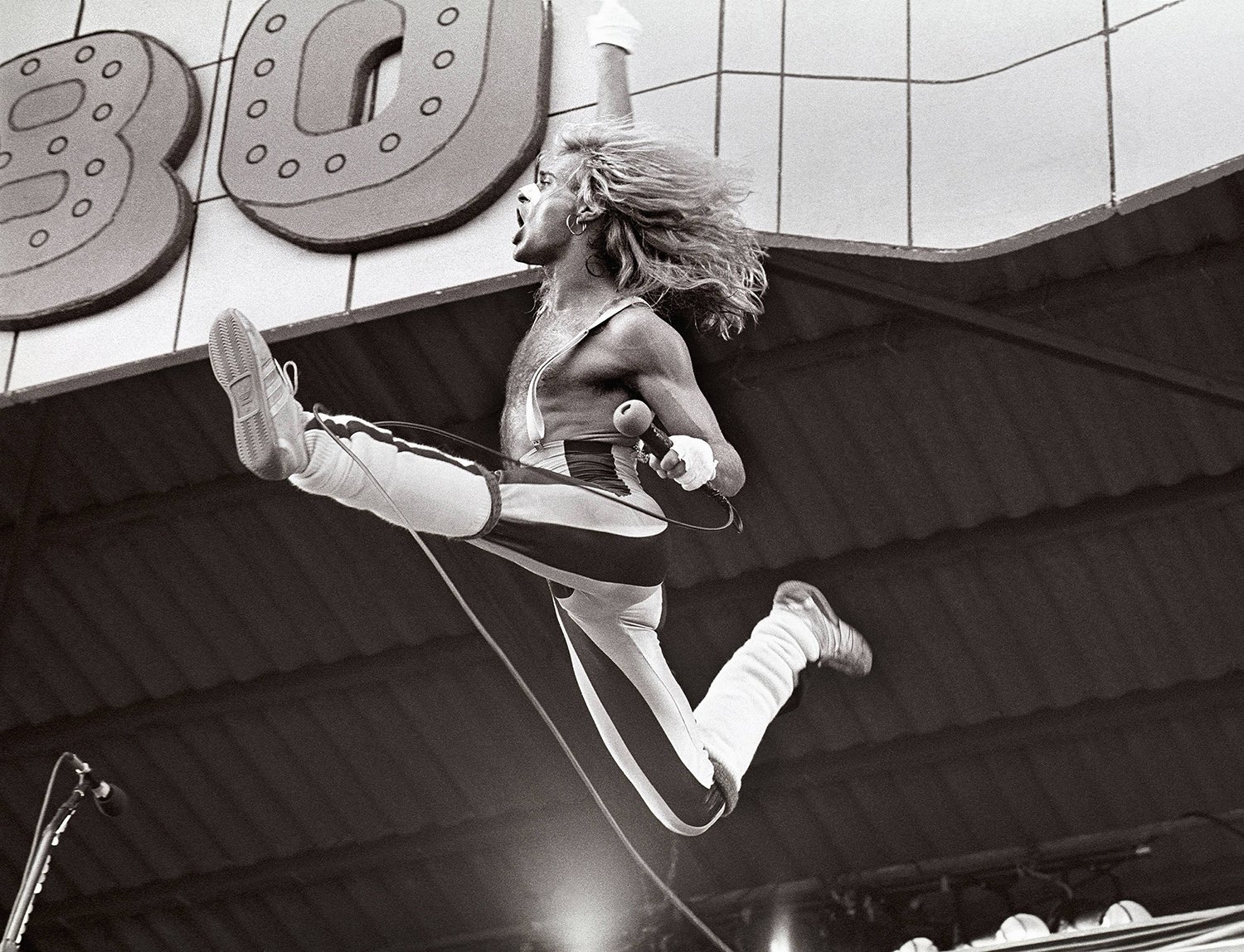 It's no wonder Van Halen's biggest song was "Jump"—frontman David Lee Roth was famously obsessed with pulling off flying kicks and giant leaps on stage during the band's badass glory days. 
The nostalgia-drenched geniuses at Dangerous Minds have dug up yet another YouTube clip that shows Diamond Dave jumping and kicking like some kind of hard-rocking Bruce Lee. 
But the video also features the hilarious addition of an isolated "Runnin' With the Devil" vocal take that scores Roth's over-the-top athletics to a series of yelps, grunts, whoops, yells and "yeahs!" If you have any interest in the ridiculousness of vintage DLR, please enjoy it in all its demented majesty.
DM helpfully points out that the infamous vocal track can also be heard in an Asteroids-meets-David Lee Roth-themed video game and musical mash-ups, like "Runnin' with Stevie Wonder" set to "Superstition" and the Michael Jackson-inspired "Runnin' with Billie Jean."
But for a song that has inspired so many yuks decades after appearing on Van Halen's 1978 debut album, the original still holds up pretty well.