The Final Trailer For 'Deadpool 2' Is All About Huge Explosions and Flying Motorcycles
"So dark. Are you sure you're not from the DC Universe?"
(Still: 20th Cent. Fox/The Walt Disney Company)
You know what? Deadpool movies are a relief. Not that there's anything wrong with other superhero flicks—okay, that's not exactly true, we know—but with these there's none of the typical self-serious gloom. Ryan Reynolds has the timing of a stand-up comedian, so Deadpool's just damn funny. 
Based on the final trailer for Deadpool 2, it seems obvious this movie will continue in the same side-splitting vein as the first one. For all we know, it's even funnier, since the Merc with a Mouth has a seriously menacing enemy in Josh Brolin's Cable. 
In a fight sequence with Cable, Deadpool (as Wade Wilson; no uniform) even acknowledges this: "So dark. Are you sure you're not from the DC Universe?"
That's a good line. 
In the trailer we also see Deadpool assembling his crew of superheroes. They include non-superhero Peter, who "just saw the ad."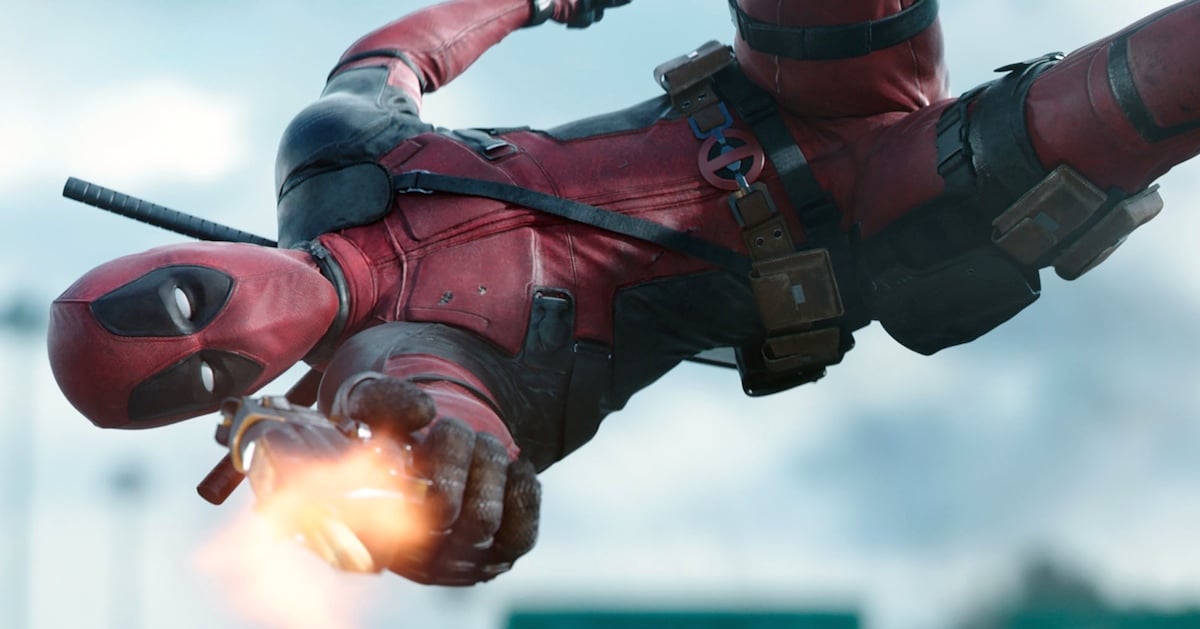 Deadpool 2 Youtube captions are also always worth quoting in full:
After surviving a near fatal bovine attack, a disfigured cafeteria chef (Wade Wilson) struggles to fulfill his dream of becoming Mayberry's hottest bartender while also learning to cope with his lost sense of taste.

Searching to regain his spice for life, as well as a flux capacitor, Wade must battle ninjas, the yakuza, and a pack of sexually aggressive canines, as he journeys around the world to discover the importance of family, friendship, and flavor – finding a new taste for adventure and earning the coveted coffee mug title of World's Best Lover. 
The real movie synopsis reads: "Wisecracking mercenary Deadpool battles the evil and powerful Cable and other bad guys to save a boy's life."
Either movie sounds great. 
Deadpool 2 backflips into theaters on May 18.