Watch The Rock Fight Motorcycle Gangs and Hippos in the Wild First Trailer For 'Jumanji: Welcome to the Jungle'
This could be awesome.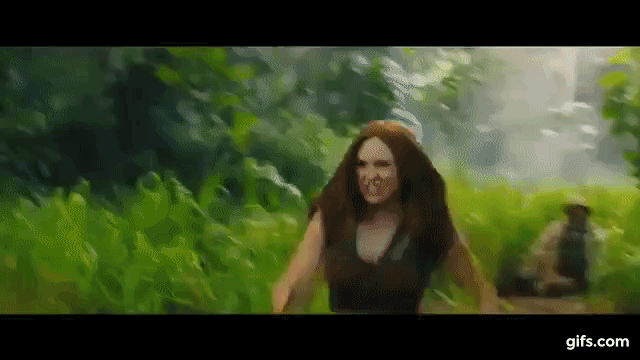 Sony
Sony dropped the first trailer for Jumanji: Welcome to the Jungle, starring Dwayne "The Rock" Johnson, Kevin Hart, Karen Gillan, and Jack Black—and we finally know the movie's premise. 
It has some things in common with the classic Robin Williams film, but in the end, a Dwayne Johnson film was always going to feature a ton of action, because why not? 
Here's the Sony synopsis for the film:
In the brand new adventure Jumanji: Welcome to the Jungle, the tables are turned as four teenagers in detention are sucked into the world of Jumanji. When they discover an old video game console with a game they've never heard of, they are immediately thrust into the game's jungle setting, into the bodies of their avatars, played by Dwayne Johnson, Jack Black, Kevin Hart, and Karen Gillan. What they discover is that you don't just play Jumanji –Jumanji plays you. They'll have to go on the most dangerous adventure of their lives, or they'll be stuck in the game forever…
While trailers can often suggest an entirely different movie than the one audiences see in theaters, it feels like we're getting a pretty clear look at what goes down here, and it feels a little like Jumanji meets Power Rangers.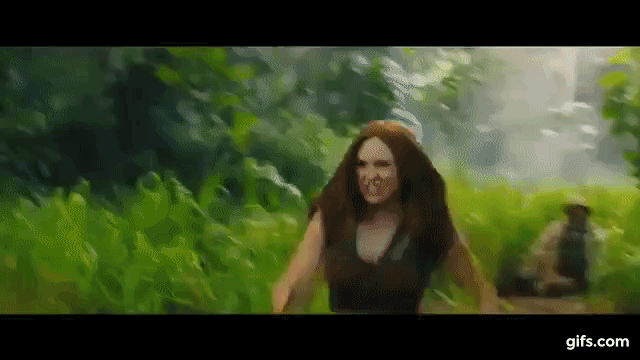 After all, within the video game's reality, the characters have pretty considerable ass-kicking ability, as Karen Gillan demonstrates above.
Jumanji: Welcome to the Jungle is also promising for the Guns N' Roses nod alone. We'll see just how hard it rocks when it hits theaters on December 20, 2017.