'No Time To Die': Watch the First Trailer for Daniel Craig's Final Bond Movie
"History isn't kind to men who play God."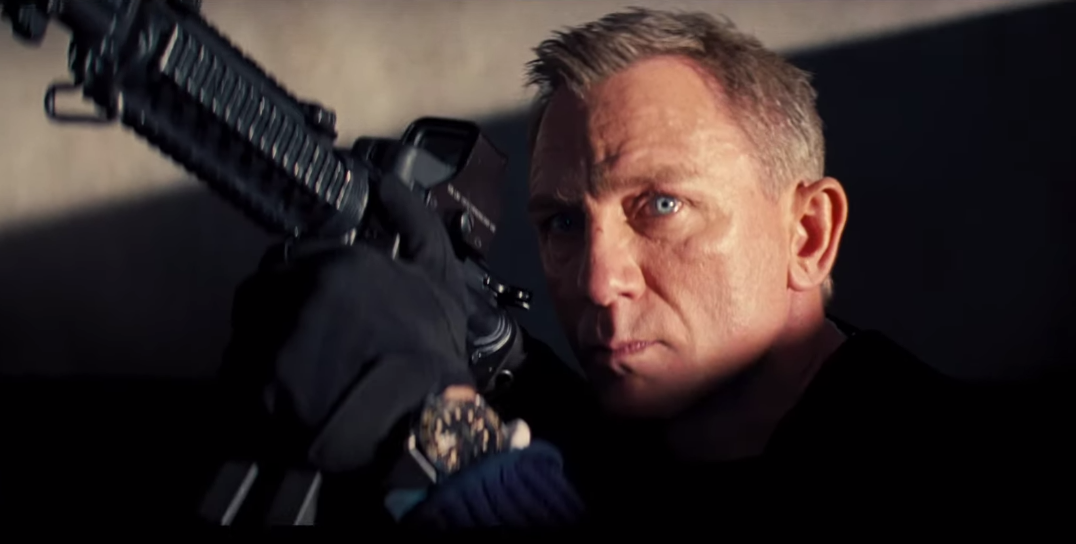 MGM (Video Still)
Midway through this intense first full trailer for No Time To Die, Rami Malek's measured, cold villain purrs, "James Bond. License to kill. History of violence. I could be speaking to my own reflection."
Then he tells Bond that the difference is when Bond dies his skills are gone, but the villain's will live on. To which Bond (Daniel Craig) replies, "History isn't kind to men who play God," and the trailer spins off again at the breakneck pace we've come to expect from the Bond franchise.
Here's the synopsis of the story for the 25th Bond movie:
In No Time To Die, Bond has left active service and is enjoying a tranquil life in Jamaica. His peace is short-lived when his old friend Felix Leiter from the CIA turns up asking for help. The mission to rescue a kidnapped scientist turns out to be far more treacherous than expected, leading Bond onto the trail of a mysterious villain armed with dangerous new technology.
Here's what else we can glean from the trailer: Bond at some point has to cope emotionally with seeing Lea Seydoux's gorgeous Dr. Madeleine Swann. 
Then he must meet his now-imprisoned nemesis Ernst Stavro Blofeld, played with friendly malice by Christoph Waltz (who is beginning to sound like Werner Herzog in voiceover dialogue) in a Clarice Starling/Hannibal Lecter kind of setup.
Bond also must deal with his replacement as 007, played with casual menace by Lashana Lynch—we can reasonably guess from the trailer that she is anything but happy to see him back in action. Ben Whishaw's Q may not be too thrilled about it, either.
Along with all this, there are the usual Bond staples like shootouts, spectacular car chases, and Rami Malek's villain, who is clearly being presented as 007's equal, ability-wise.
To find out how all this fits together, we'll have to wait until No Time To Die is in theaters on April 8, 2020.