Watch Heidi Klum and Snoop Dogg In New Video for 'Chai Tea with Heidi'
"Ready, set, stand where the light be/You know it's lit when it's Snoop Dogg and Heidi."
Snoop Dogg has gone from sippin' gin and juice in the LBC to drinking chai tea with Heidi Klum.
The rapper and veteran supermodel both dropped Instagram clips from the music video for "Chai Tea with Heidi," an unlikely musical collab that will serve as the theme song for season 17 of Germany's Next Top Model, which Klum hosts.
Snoop spits easygoing lines like "Ready, set, stand where the light be/You know it's lit when it's Snoop Dogg and Heidi" over a synth-heavy dance track.
Meanwhile, Klum models a variety of eye-catching looks, including a glistening metal body suit, a sequin crop top, and see-through corset with no bra underneath, all while singing catchy hooks.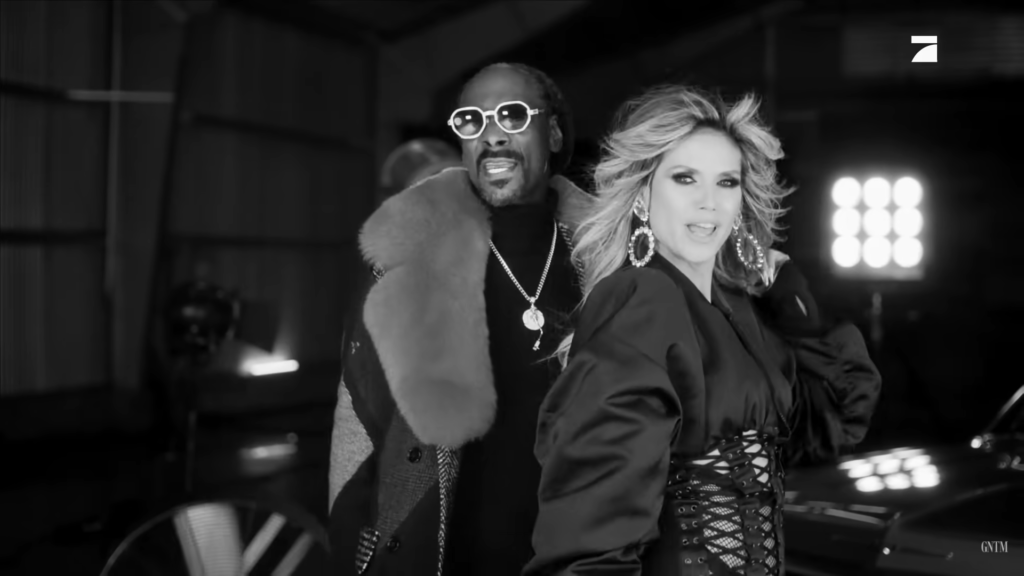 The idea for the song came during last season's Germany's Next Top Model finale, when someone suggested Klum perform the reality show's title tune, reports the Daily Mail.
"I love stepping outside of my comfort zone and challenging myself, so it was something I was definitely considering," she explained. "But I knew there was only one person I wanted to sing with."
The New York Post adds that Klum first teased the project by sharing an Instagram photo from Snoop's studio on his 50th birthday.
"I am a huge Snoop Dogg fan and I figured I needed to go big or go home," Klum added.
Watch the full video for "Chai Tea with Heidi"–if you dare–above.